Comedy Unleashed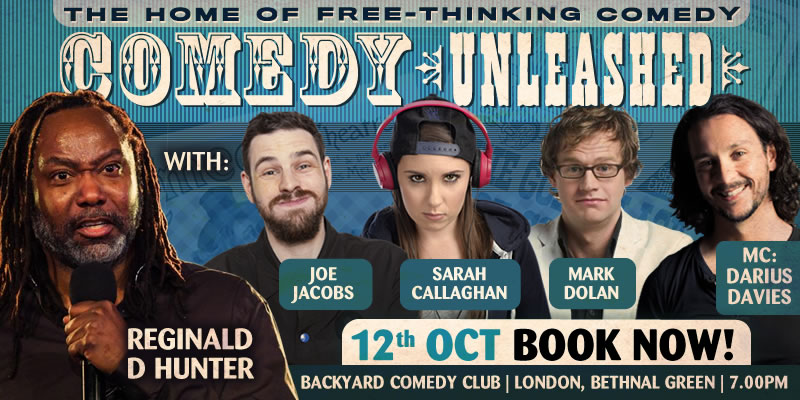 October 12, 2021 @ 7:30 pm - 10:30 pm
Darius Davies hosts a night of free-thinking comedy with:
Reginald D. Hunter
Sarah Callaghan
Mark Dolan
Joe Jacobs
---
About Comedy Unleashed
'If it's funny .. it's funny'.
We support free-thinking comedians who leave their self-censorship button at the door. We invite comics who stand outside the groupthink bubble.
Each evening will be a mix of top talent and new comedians – from all walks of life, from all perspectives, from across the political spectrum and without boundaries.
---