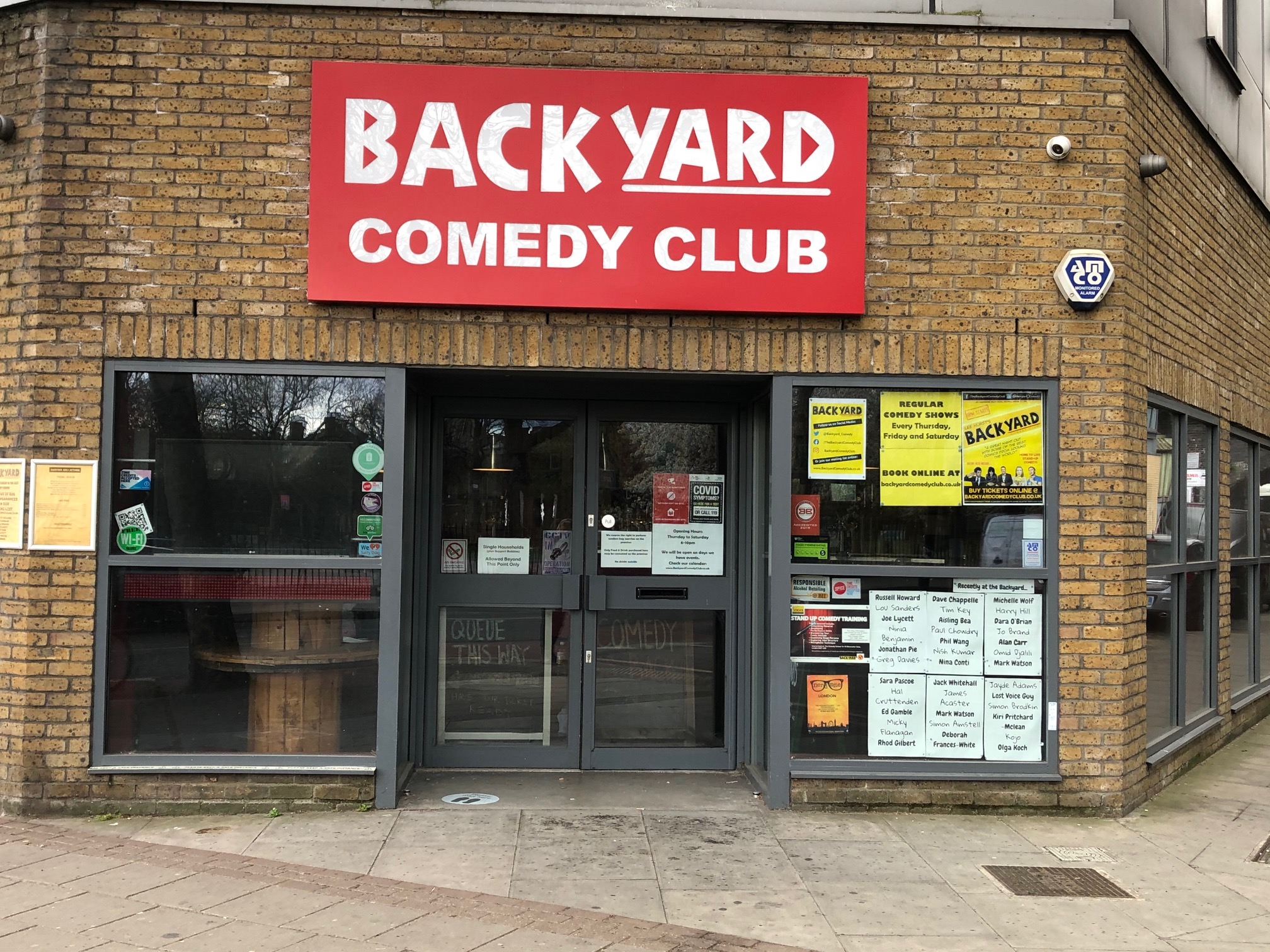 If you are organising an event, a party, a show, product launches, classes, filming or anything which requires a space, audio systems, etc. then please do not hesitate to see if we could help you out.
If you are interested in hiring the venue please contact dan@backyardcomedyclub.co.uk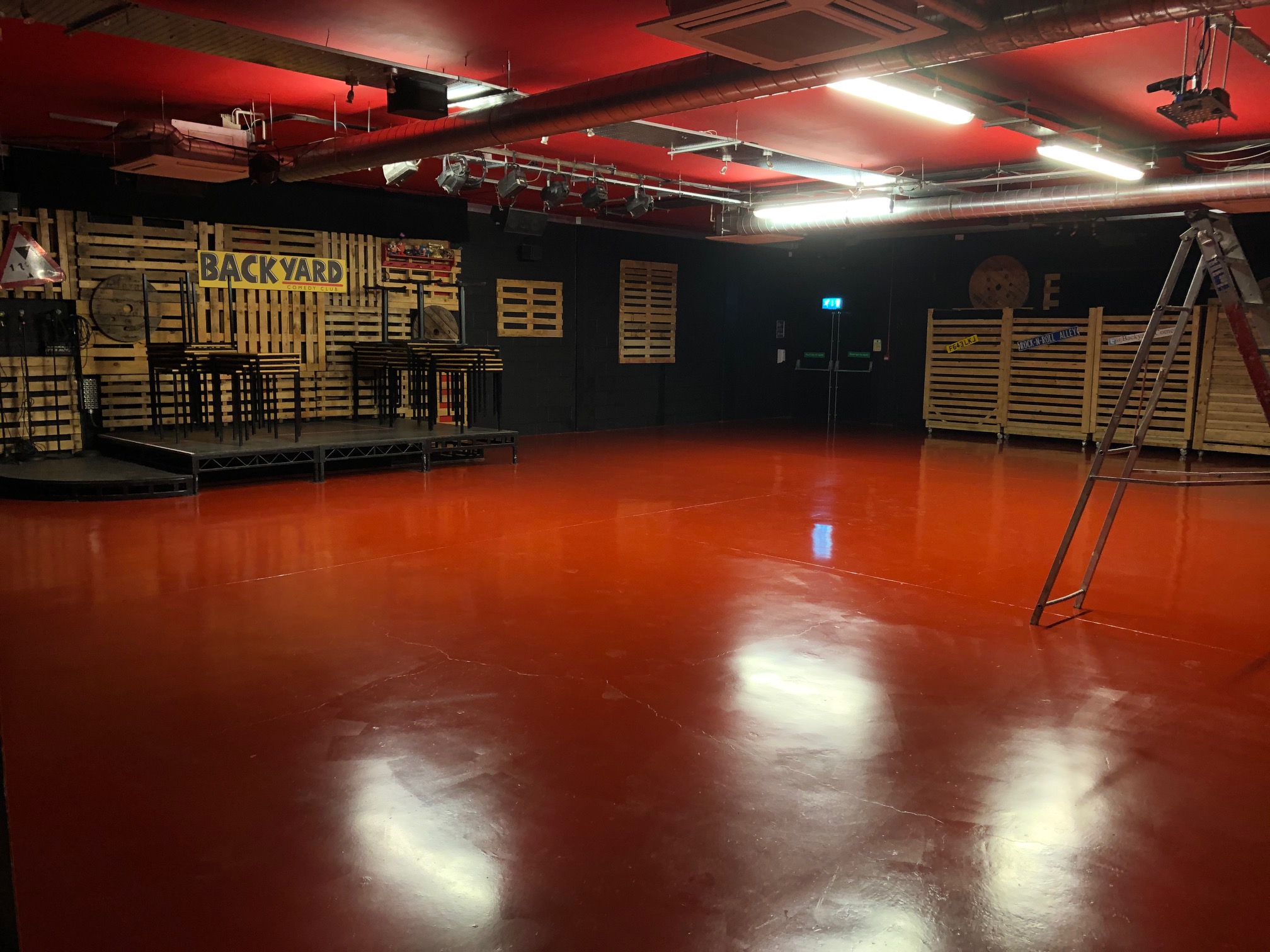 We are situated a two minute walk away from Bethnal Green tube and overground stations at 231 Cambridge Heath road and have been a major hub of the nightlife and social scene in East London since we opened back in 1998, becoming one of the major comedy clubs in the capital with our esteemed reputation for great laughs and good value.  Since reopening with our new state-of-the-art venue and bar in 2013, we have expanded our horizons beyond stand-up comedy, and now also host many other nights such as variety shows, cabaret events, swing dancing nights and all sorts of charity events.
Our place has a vibrant, friendly atmosphere, so if you are at a loose end and fancy a drink, a nibble and some fun games, pop down for a visit. You don't even to have to watch the comedy if you just want to come and relax.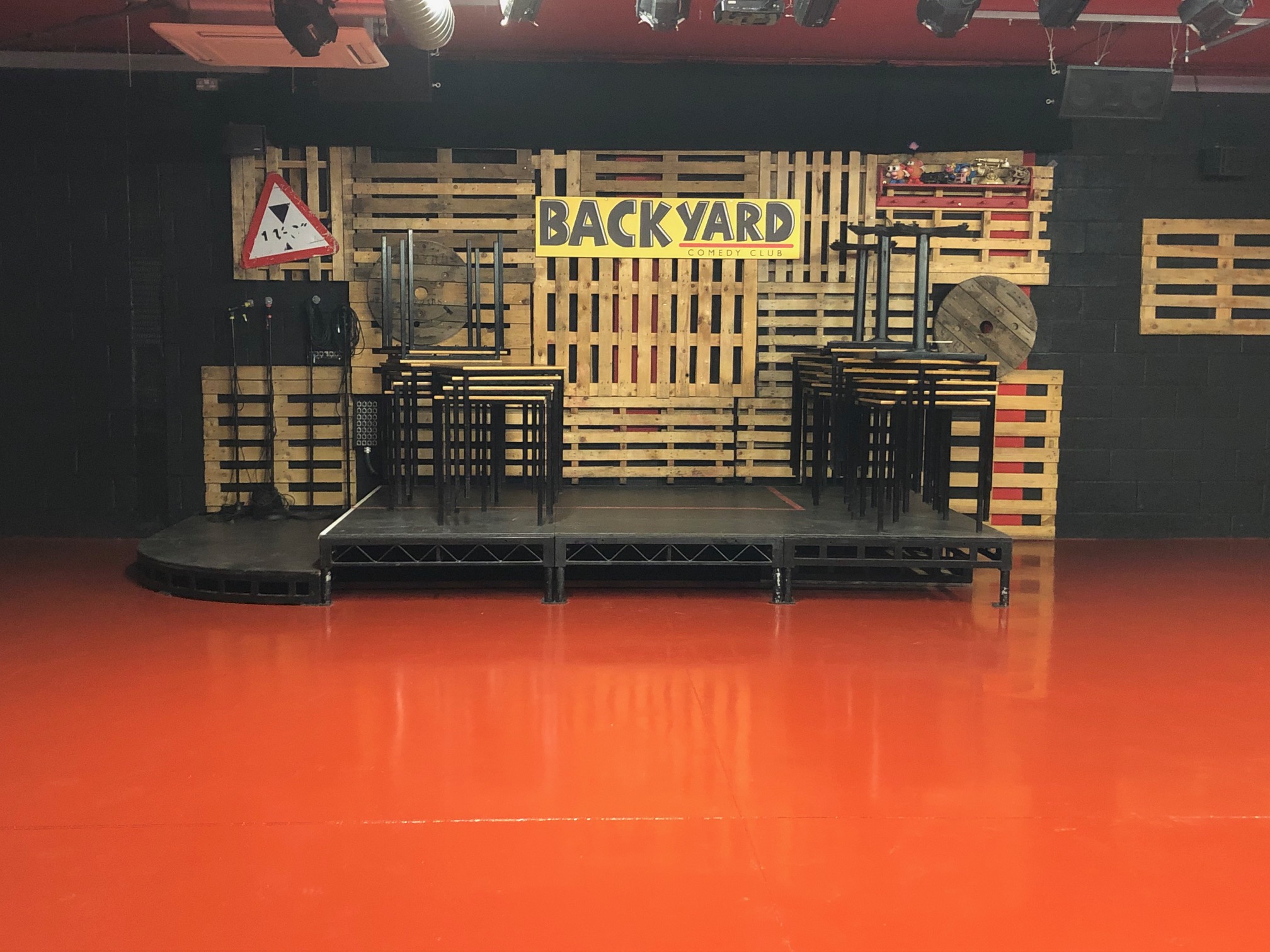 Reasons to love us:
-We are London's newest purpose-built comedy venue.
– We have amazing acoustics and shiny facilities.
– Our building is fully wheelchair accessible – all on one level, with wide doorways and zero obstructions for those who have difficulty moving around.
– We are two minutes walk from Bethnal Green tube and Bethnal Green overground stations.
– There is lots of street parking around us.
– We are open Saturday and Sunday from 12pm til late, and Monday to Friday from 5pm til late.
– We have free wifi.
– We serve great homemade pizzas and tasty beverages to tickle yer gullet.
– We have a pool table for all you wannabe Hurricane Higginses.
– We have fussball (that's table football to you non-Germans).
– We have a darts board and loads of board games for when it is raining, or if you just enjoy that sort of thing.
– We are fully air conditioned and sexy fresh!
We have a whole load of great facilities…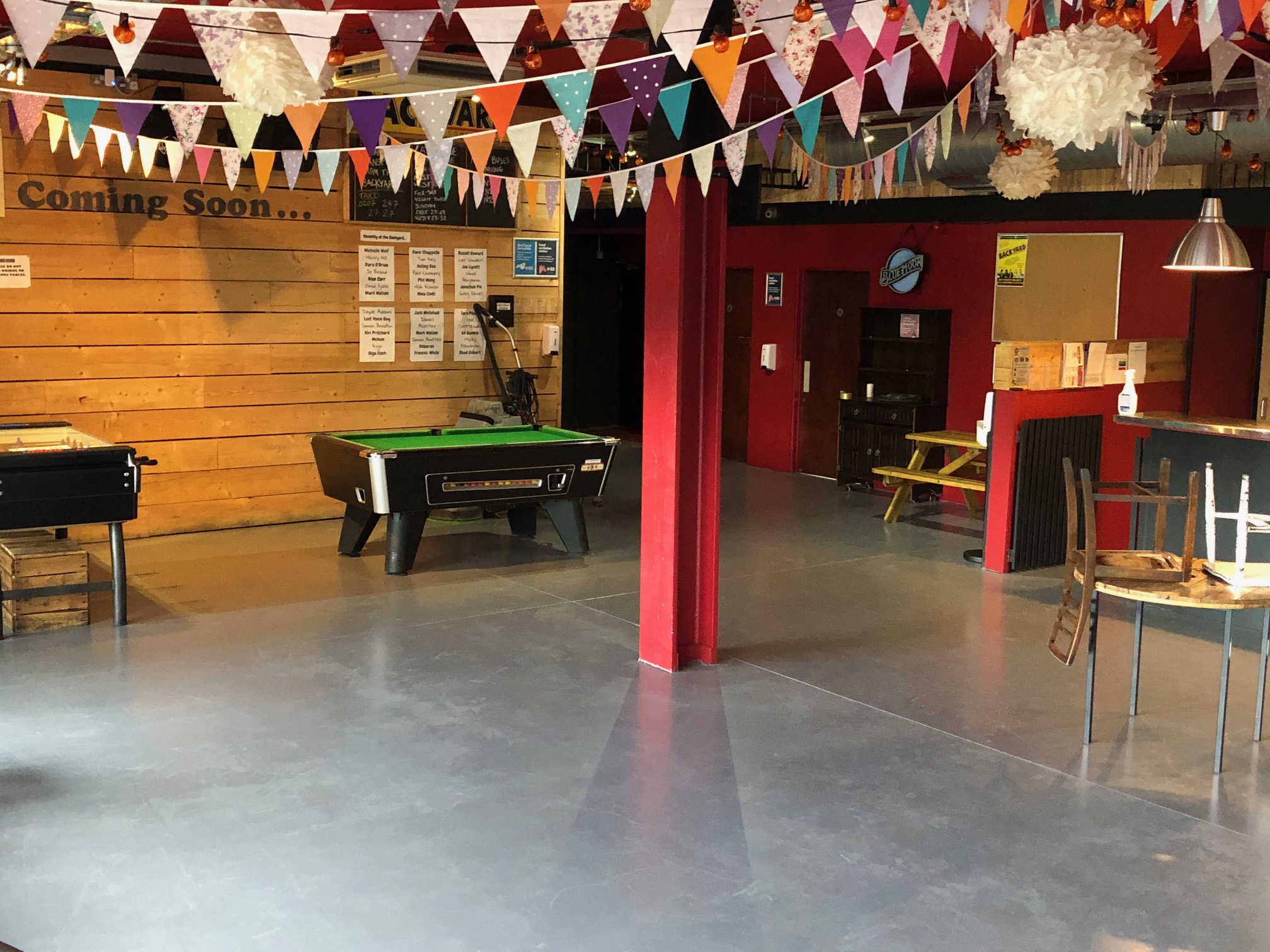 Comedy PA:
2 thunder ridge full range 281 cabs with 4 Bose fills>
Amps: QSC RMX 1850HD for cabs &  QSC RMX 1450 for fills
Spirit FX8 mixer
8 way stage box. (XLR)
Main Room PA
4 thunder ridge 281 cabs
4 thunder ridge 212 subs
4 thunder ridge monitors (15 and horn) with 2 monitor sends
4 QSC RMX2450 power amps for FOH
QSC RMX 5050 for monitors
Yamaha 01V mixer
20 way stage box. (12 XLR (inputs 1-12active, 13-16 spare) ABCD (17-20) on balanced jacks)
Nexia SP speaker controller across whole system.
Spare amp QSC RMX 1850HD for emergencies.
4 di boxes
Lots of mic leads
4 SM58s
other various mics
Assorted leads
Bar PA
4 Elevtrovoice SX200
2 QSC RMX 850 amps.
Dj inputs on XLR by bar and pool table.
(Lighting rig tbc)