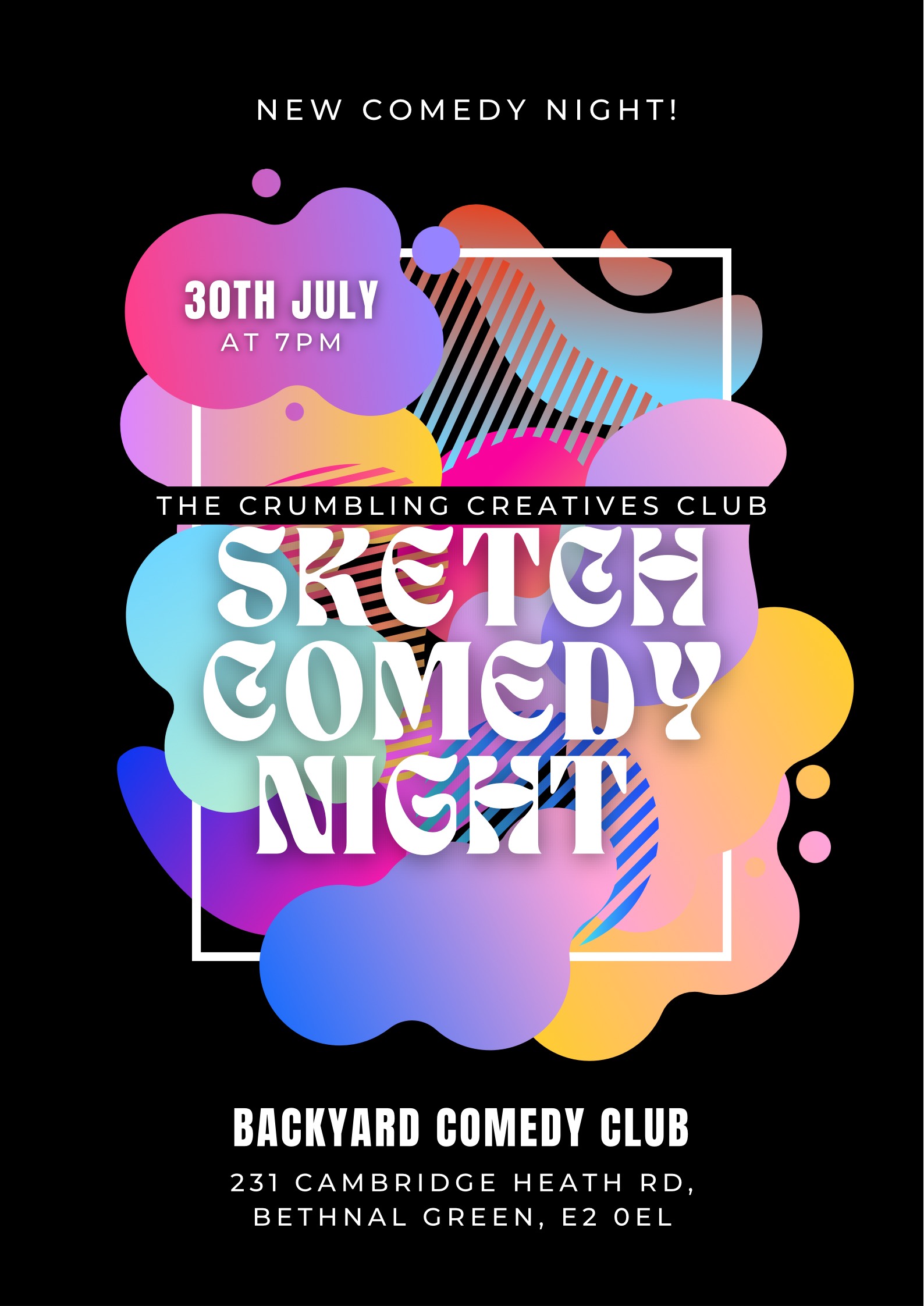 November 22 @ 6:00 pm - 10:00 pm
£10 – £20
THE CRUMBLING CREATIVES ARE BACK AND THIS TIME FOR A SEASONAL SPECTACULAR EXTRAVAGANZA!
A night of comedy sketches at The Backyard Comedy Club in association with Green Fingers Productions. Starring the incredible talents of Jane Elsmore, Madeline Pell and Leoni Amandin plus a whole heap of VERY talented actors.
Either way you'll be laughing with us or at us.
Green Fingers Productions – Founded to be an introspective, entertaining, and empowering production company.
Catch a preview of the show to come on our Instagram: @thecrumblingcreativesclub
Please find links for the show.
Bar & Food available from 6pm 
Box Office 6pm
Arrive by 6.30pm – To pass through security etc in time for show
Show starts 7pm