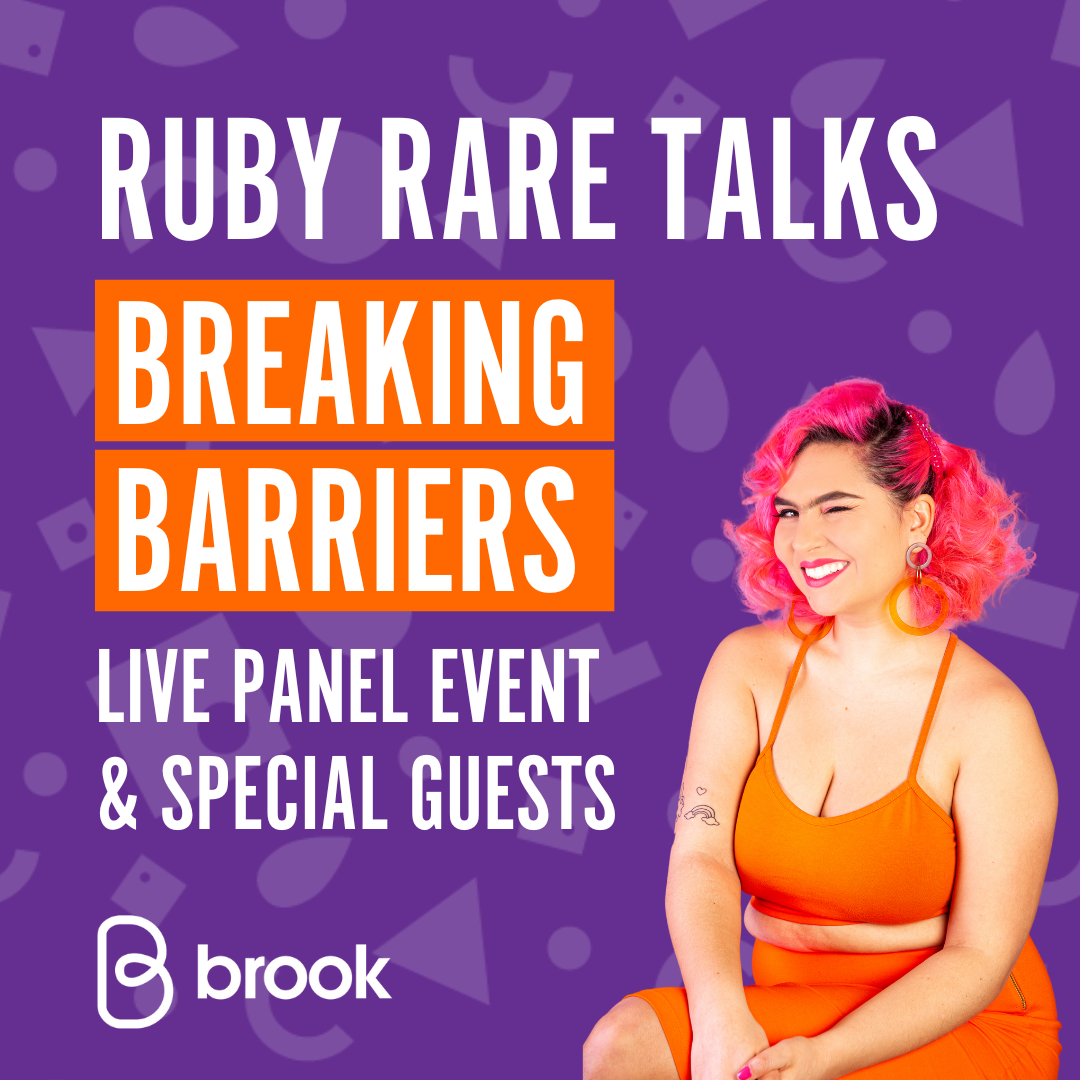 September 14, 2022 @ 6:00 pm - 11:00 pm
£10
POSTPONED
Join us for our first ever Sexual Health Week live panel event, on the theme of Breaking Barriers. 
Everyone should be able to access sexual health and wellbeing services in ways that best suit them. The reality is that too many people face barriers when it comes to finding evidence based, inclusive and non-judgmental support. 
That's why our Breaking Barriers live panel event, hosted by Brook Ambassador and Sex Educator Ruby Rare, will explore the ways that sex and sexual health intersect with all the other aspects of our identities.  With an exciting line-up of expert panellists from grassroots organisations, we will champion the important work that Brook and our sector partners are doing to improve access for marginalised communities and address health inequalities.  
About Ruby Rare:  
Ruby Rare (she/they) is a sex educator on a mission to get people talking more confidently and inclusively about sex. Their debut book Sex Ed: A Guide for Adults was published in 2020, and in 2022 their podcast docu-series In Touch was released. Ruby is listed on the 2022 Diva Power List for trailblazers changing the game for queer representation.