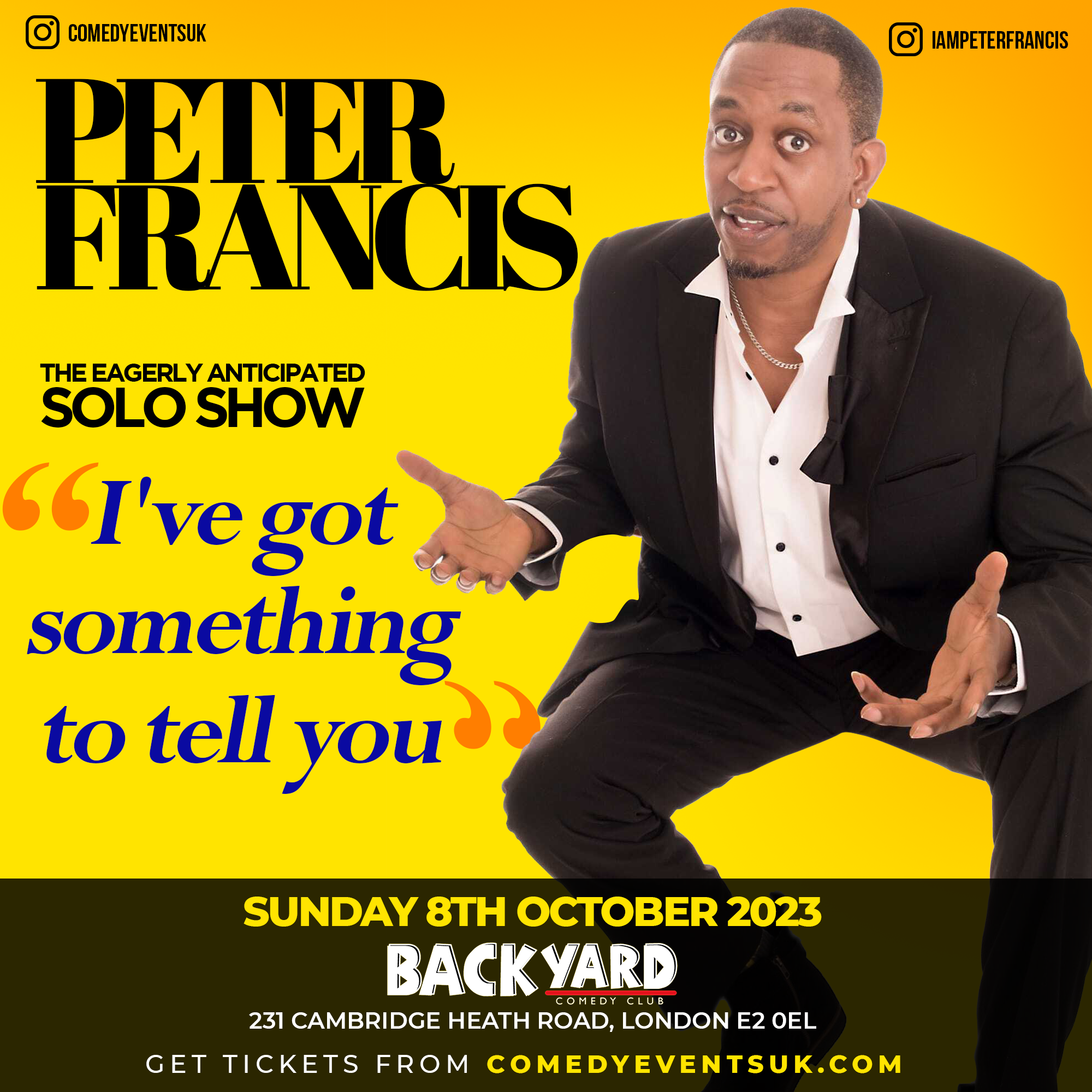 October 8 @ 6:00 pm - 11:00 pm
£16.50 – £25
Don't miss Peter Francis' hilarious one-man show.
Join us for an evening of laughter as he shares his unique perspective, sharp wit, and an arsenal of side-splitting jokes about his humble beginnings in St Lucia, coming to the UK as a child, his journey from a child to a teenager, navigating cultural differences with wit, tales of chaotic relationships, eight children from eleven women and his rise to success.
Get ready to witness the comedic brilliance as Peter Francis will have you laughting like never before and solidify his position as one of the biggest stars in UK comedy.
Tickets just £15
Bar & Food available from 6pm 
Box Office 6.30pm
Arrive by 7pm – To pass through security etc in time for show
Show starts 7.30pm (Prompt)