New Year's Eve Spectacular Comedy Gala + Disco Party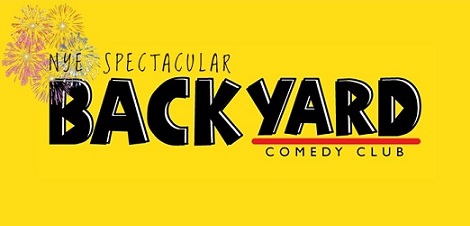 December 31, 2019 @ 8:00 pm - 10:30 pm
Come and welcome in the New Year and laugh out the old one with a fantastic night of comedy and dancing.
UPDATE: 12:05pm 31/12/2019 – Due to a suspected broken toe and unable to drive, Lee Hurst has had to drop out, he has been replaced by Sean Meo. Apologies.
Quincy will host our New Year's Eve show with Diane Spencer, Kevin Shepherd and Sean Men, before finishing in time to celebrate the new year.
Cheesy disco and late bar till 3am.
Tickets:
Super Early Bird – £20 – Available until 30 Nov
Early Bird – £23 – Available until 24 Dec
Standard Tickets – £26
Doors 6pm. Please note that all tickets booked in advance must be collected in person by 7.15pm or a £3 late arrival fee will be charged to each person arriving after that time. You cannot collect tickets for people not in the premises.
Show starts at 8pm.