Nerd Nite London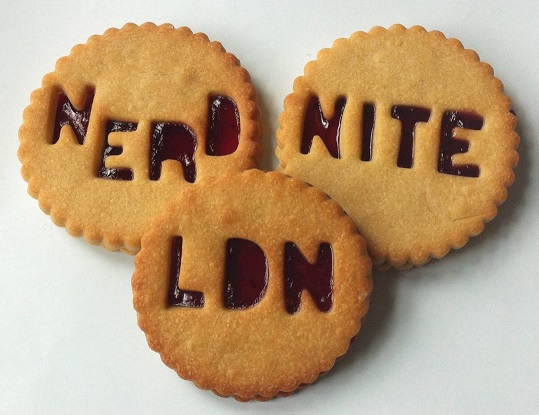 October 17, 2017 @ 7:30 pm - 10:00 pm
£6 – £7.50
This month we'll be learning why we forget, the story behind the ampersand (&)and all about the bad ass feminists of nature. Be there and be square.
#1: Why am I always forgetting where my keys are? How memory in the brain works
Are you typically forgetting where you put your keys? Which events do you remember well? What you had for lunch yesterday? The clothes you were wearing at your wedding? What you did three weeks ago? Clearly some memories stay and some don't. Why? Let's see what happens in your brain while you are memorizing…
Dr Claudia Clopath is a Lecturer  in the Bioengineering Department at Imperial College London. Her passion is to understand how the brain works. She loves computers, maths, and models. This is her second nerd nite talk.
#2: &?
Pedants argue over when it should and shouldn't be used. Typographers wallow around for hours finding exactly the one they're after. But how have ampersands evolved? What are the strangest ones? Lydia has been on a voyage of nerdery to find out.
On the unreliable evidence of an ad for paintbrushes, Lydia Thornley has been making images since she was in a high chair. Now a communication designer, Lydia's decider for taking on projects is, "Is it interesting?".
#3: Bad Ass Feminists* of Nature
Which creatures have the most bad ass females? Find out about sexual dimorphism in a variety of creatures and learn about the lizards that don't even need a male.
Catherine Webb is writer, teacher, podcast maker and science enthusiast. She is currently studying for a science communication master's degree at Imperial College London. She is also (of course!) a strident feminist.
All proceeds from Nerd Nite London go to charity. This year we are partnering with the Shine Trust to help foster a new generation of nerds. More information about Nerd Nite London can be found by following us on Twitter @nerdnitelondon, liking us on Facebook www.facebook.com/NerdNiteLondon or visiting www.london.nerdnite.com. For more information about the Shine Trust visit www.shinetrust.org.uk