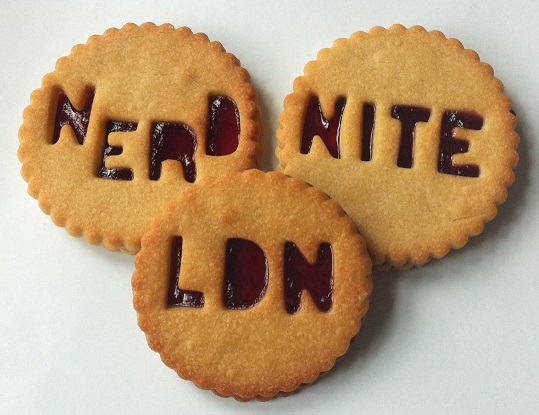 September 21, 2022 @ 6:00 pm - 11:00 pm
£5 – £7.50
NERD NITE LONDON, WHERE IT'S HIP TO BE SQUARE.
NERD NITE LONDON IS A MONTHLY EVENT WHERE THREE SPEAKERS GIVE 18-21 MINUTE FUN-YET-INFORMATIVE TALKS ACROSS ALL DISCIPLINES, WHILE THE AUDIENCE DRINKS ALONG. EVIDENCE BASED ENTERTAINMENT, IN A BAR…
MORE INFORMATION ABOUT NERD NITE LONDON CAN BE FOUND BY FOLLOWING US ON:
TWITTER @NERDNITELONDON
FACEBOOK WWW.FACEBOOK.COM/NERDNITELONDON
OR VISITING WWW.LONDON.NERDNITE.COM.
MAILING LIST – CLICK HERE
THIS MONTH WE HAVE:
Hunting For The Missing Piece: What Motivates People To Collect Items?
Whether collecting travel memorabilia, or merchandise of one's favorite team, or antiques from dusty vintage shops, we all have been involved in some form of collecting in our lives. People engaging in this activity are willing to invest sensible amounts of their energy, time, and money to seek, acquire, organize, and display multiple (and sometimes redundant) versions of the same item. But, what motivates people to collect? What keeps them hooked on an endless quest for the missing piece? We shed light on this unique and fascinating behavior that affects so many ordinary consumers. Join the talk to discover more!
The Unexpected Joy of Heartbreak
Rosie was dumped by email. But felt much better after correcting her ex-partner's spelling. She investigates how breakups may present us with an opportunity for transformation and how LGBTQ breakup statistics may contradict some of our cultural assumptions about male and female desire.
Rosie Wilby is an award-winning comedian, author and podcaster who has appeared many times on BBC Radio 4 programmes including Woman's Hour, Saturday Live and Four Thought. Her first book Is Monogamy Dead? was longlisted for the Polari First Book Prize. Her new book The Breakup Monologues is based on her acclaimed podcastof the same name.
You can follow Rosie on Twitter @rosiewilby or Instagram @breakupmonologues.
Speaker no.3 TBC
Bar & Food available from 6pm 
Box Office 6.30pm
Arrive by 7pm – To pass through security etc in time for show
Show starts 7.30pm