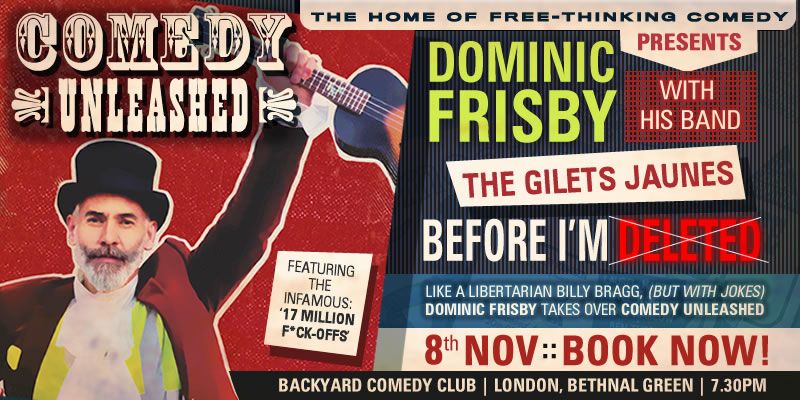 November 8, 2021 @ 7:00 pm - 11:00 pm
£7 – £17
Dominic Frisby and his band, the Gilets Jaunes. "He's Like a libertarian Billy Bragg, (but with jokes)"
About this event
Dominic will be singing '17 Million F*ck-Offs', ' Oh, Bollocks!', 'I'm Gonna Marry Gary', ' I Am A White Man And I'm Sorry' and many more.
The Times says Dominic is "outstanding."
The Telegraph says he's "excellent."
The Spectator says he's "mercurially witty".
Even the Guardian admits that he "can be entertaining".
This promises to be a memorable night.