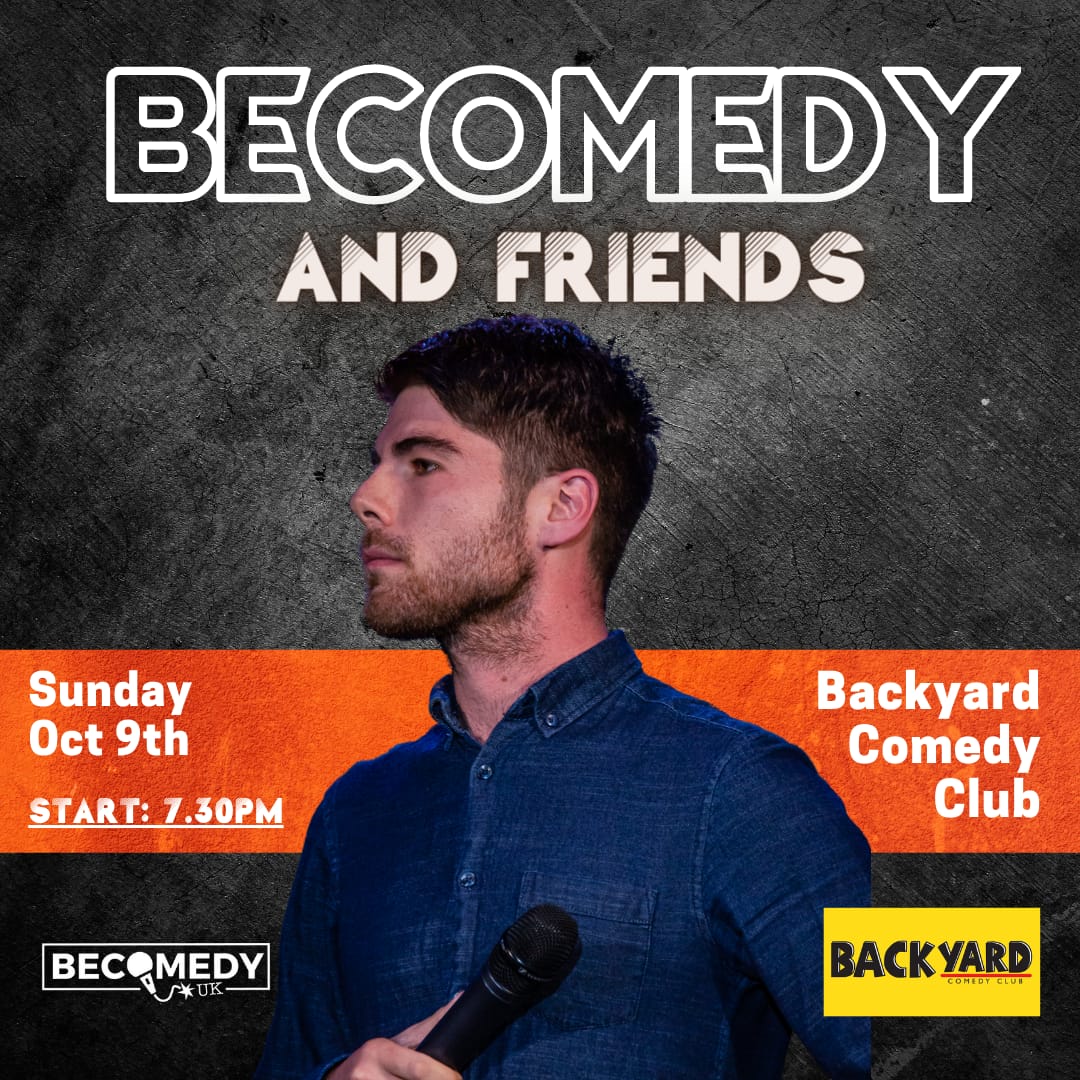 October 9, 2022 @ 6:00 pm - 11:00 pm
£8 – £10
A great night of comedy at the amazing Backyard comedy club!
BeComedy UK will be hosting their show for the very first time at the amazing Backyard Comedy Club!
An irreverent stand-up comedy show where comedians push boundaries, slice and dice edgy topics and are not afraid of taking the risk. 5 comedians, 1 MC, lots of fun!
BeComedy regularly promotes gigs in Amsterdam, Paris, Los Angeles, Berlin, Edinburgh, Milan and Lisbon and was founded by Marco Di Pinto in 2018 with one main purpose: spreading laughter all over the globe.
BAR & FOOD AVAILABLE FROM 6PM
ARRIVE BY 7PM – TO PASS THROUGH SECURITY ETC IN TIME FOR SHOW
SHOW STARTS 7.30PM
ENTRY: £8