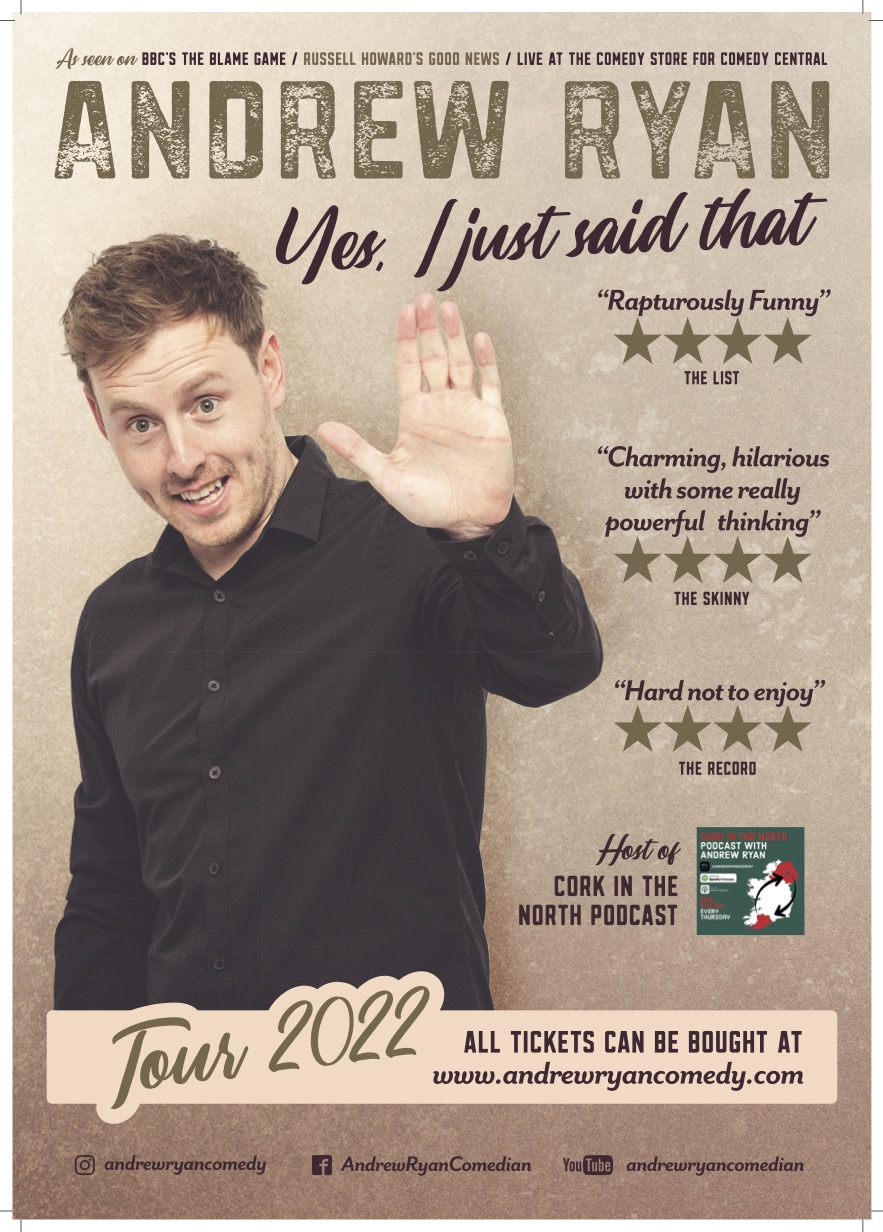 November 13, 2022 @ 7:30 pm - 10:30 pm
£15 – £20
Irish Comedian Andrew Ryan and host of 'Cork in the North' podcast comes to The Backyard Comedy Club  as part of his UK & Ireland tour. He has appeared on many TV shows in the UK & Ireland He has performed stand-up on BBC3's Russell Howard's Good News, Best of the Edinburgh Festival Live on BBC3, The Blame Game on BBC 1, Live at The Comedy Store for Comedy Central, Live for MIND on Comedy Central. 
Andrew's quintessentially Irish storytelling abilities and cheeky, friendly demeanour make him a natural stand up. Where everyone seems to be living on the edge at times, Andrew have found peace with himself by having low expectations of everyone around him, even himself. 
(Rapturously Funny ★★★★- The List).
('An hour of hilarious comedy' ★★★★- Edfestmag) 
Illuminating ★★★★- The Metro
Tickets must be collected by 7.15pm see Terms & Conditions