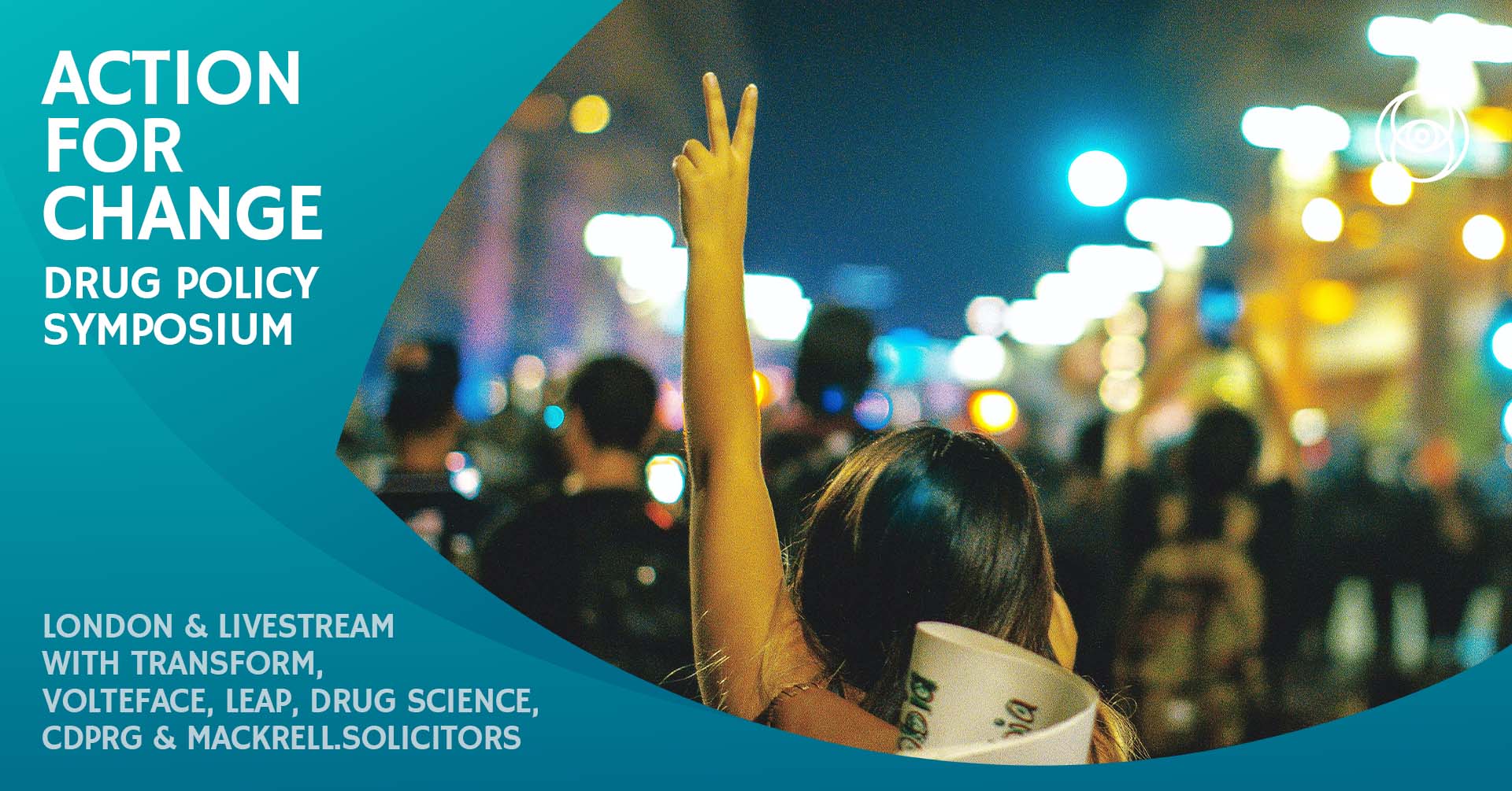 April 24, 2022 @ 1:00 pm - 11:00 pm
£15 – £70
Are you frustrated by our outdated drug laws, shaped by decades of political propaganda rather than by being driven by evidence and a desire for better healthcare? So are we. That's why we're holding this very special action-focused event in London this Spring.
'Action For Change' will be a unique opportunity to learn from some of the people on the frontline campaigning for drug policy change right now in the UK. Each speaker will educate us about what we can do to make a difference.
Are you a teacher? A medical professional or a scientist? Perhaps you're a member of a trade union? An artist or a media specialist? No matter what your area of interest, this full-day event will help guide and inform you on how you can get involved.
Our expert line-up of speakers will investigate the past, present and future of UK drug policy. Together we will explore why we are so in urgent need of drug policy reform.
These highly-relevant and informative conversations will span a huge range of topics, including:
How do we push harder for the rescheduling of psychedelic compounds for medical and therapeutic use?
What needs to change in drug policy for us to feel safer in UK nightclubs?
How will we start seeing medical cannabis prescribed on the NHS when it's already legal?
How do police tactics need to change in order to stop drug-related crime in the UK?
How can we as individuals help tackle outdated drug policy laws?
In between the talks and panel discussion, planned networking time will give you space to meet like-minded others pushing for more socially-just and evidence-informed drug laws – and perhaps make some new friends along the way!
We will also have stalls where you can find information, tools and resources from various organisations in the drug policy space, engage with organisation representatives already making a difference and discover how you can help.
Schedule:
13:30 – Registration & networking
15:25 – Talks & two 45min intervals during the day with food & drink available
20:30 – Panel discussion
21:45 – Networking & socialising
22:45 – Close
Full schedule to be released soon.
This will be a conference-style event taking place in East London cultural hub, Bethnal Green. Between the talks and panels will be regular intervals and dedicated networking time so you can meet and chat with similar minds, get tasty food and drinks from the venue, and check out the various stalls.