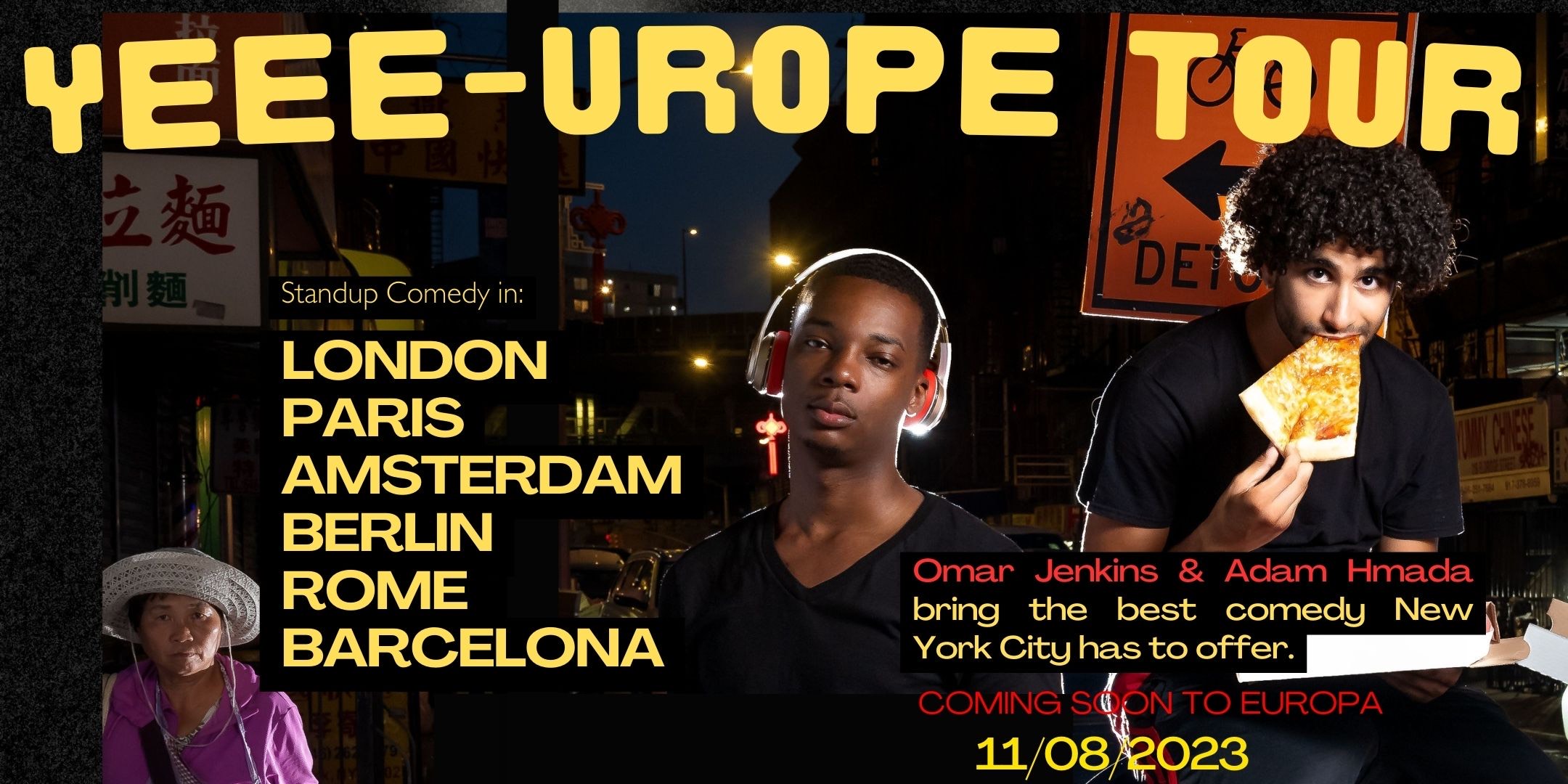 November 11 @ 3:30 pm - 6:30 pm
£22
GET READY FOR AN EARLY EVENING OF UPROARIOUS COMEDY AS WE BRING THE BEST OF NEW YORK CITY'S HUMOR TO THE UK FOR A SPECIAL ONE-OFF EVENT! 
JOIN US ON NOVEMBER 11TH AT THE BACKYARD COMEDY CLUB FOR UNFORGETTABLE LAUGHTER AND ENTERTAINMENT. 
OUR HEADLINING COMEDIANS, OMAR JENKINS AND ADAM HMADA, ARE RENOWNED FOR THEIR UNIQUE COMEDIC STYLES THAT PROMISE TO LEAVE YOU IN STITCHES. OMAR IS A MASTER OF RAZOR-SHARP OBSERVATIONAL HUMOR, OFFERING WITTY INSIGHTS INTO THE QUIRKS OF MODERN LIFE THAT RESONATE WITH EVERYONE. ADAM, ON THE OTHER HAND, IS A STORYTELLING GENIUS, WEAVING HILARIOUS TALES FROM HIS OWN EXPERIENCES THAT BRIDGE GAPS AND CONNECT PEOPLE THROUGH THE UNIVERSAL LANGUAGE OF HUMOR. 
WHAT'S EVEN MORE EXCITING IS THAT BOTH OMAR AND ADAM WILL BE TREATING YOU TO THEIR 30-MINUTE COMEDY SETS, ENSURING YOU GET A DOUBLE DOSE OF THEIR COMEDIC EXCELLENCE. 
IT'S A RARE OPPORTUNITY TO WITNESS TOP-NOTCH TALENT IN ACTION, AND YOU WON'T WANT TO MISS IT! 
TICKETS ARE AVAILABLE FOR JUST £20, MAKING THIS AN AFFORDABLE AND UNMISSABLE AFTERNOON OF ENTERTAINMENT. 
GATHER YOUR FRIENDS AND PREPARE TO LAUGH UNTIL YOUR SIDES HURT – THIS COMEDY EVENT IS NOT TO BE MISSED! 
BAR & FOOD AVAILABLE FROM 3.30PM 
BOX OFFICE 4PM
ARRIVE BY 4.15PM – TO PASS THROUGH SECURITY ETC IN TIME FOR SHOW
SHOW STARTS 4.30PM
WE CAN'T WAIT TO SEE YOU THERE!