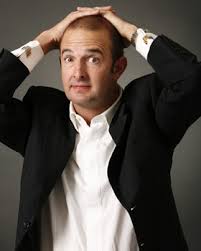 A regular headliner at all Australian comedy venues, Wayne also tours constantly throughout the USA and Canada. Currently based in London, he works the Comedy Store, Jongleurs and Glee Clubs as well as touring Asia, the Middle East and the Isle of Man.
As well as his solo Melbourne Comedy Festival shows, His New York tours included consecutive nights at Carolines, New Yorks premier comedy venue and headlining New York Improv. Performing at the Montreal Comedy Festival and doing a week as MC at the world famous Laff Trax in Las Vegas are current career highlights. Wayne also performed in front of 14,000 people at the 2004 and 2006 Meredith Music Festival and 24,000 at 2005 The Falls Festival.
Wayne also tours with the Australian Defence Forces and British Army in East Timor, Sinai, Cyprus and various tours of the Middle East.