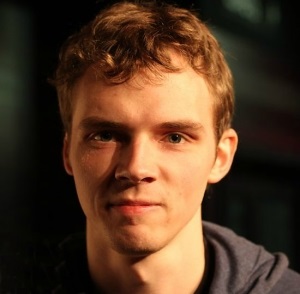 He's only been performing for just under two years, but there aren't many new acts having a better time than Tom Little. A finalist at the start of this year in the coveted BBC New Comedy Award, he recently won the title of Leicester Mercury Comedian of the Year and has firmly cemented his billing as 'rising star.' His awkward, shouty demeanour is levelled by his sing-song Cumbrian accent, and his delivery and dissection of even the most simple jokes mark him out as one to watch.
'A brilliant, loudly awkward set…. His material is somehow simultaneously incredibly sharply written and bluntly delivered; his routines are very funny, completely inventive, sitting perilously on the fence between allowing an audience to think they know what's coming, and pulling something unexpectedly bizarre out of the bag.' – Gigglebeats
'Little's showstopping set-piece … made an immediate impact and it was no surprise that the judges felt that that he was the front runner.' – Bruce Dessau, Beyond The Joke.
'Tom's original style and inventive material stood out in what was a stellar night of strong performances.' – Leicester Mercury.
'Little displayed the unhinged offbeat qualities that won over the judges last year – and rightly so.' – Marissa Burgess, Chortle.