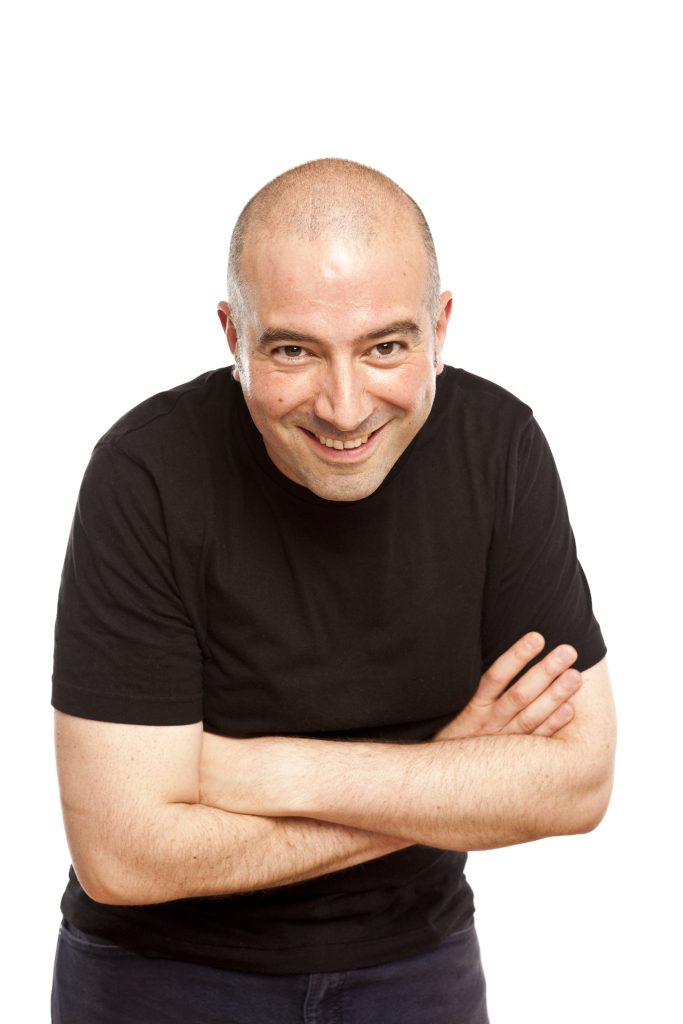 Stefano Paolini is a stand up comedian who performs impressions, characters and beatboxing to create highly entertaining routines. He is a popular face on the comedy circuit, as well as doing voice-overs on radio, television and on line.
He was runner up in So You Think Your Funny (2001) and runner up in the BBC New Comedy Awards (2002) and since then he has had a constant stream of work.  In 2005 he performed his solo show, BRITALIAN at the Edinburgh Fringe festival. He later translated the show into Italian and performed it to a sold out theatre in Bolzano, Italy.
He has performed all over the U.K and abroad including, Germany, Malta, Switzerland, Italy, Belgium, Holland, Dubai, Abu-Dhabi, Doha, Hong Kong, Singapore, Thailand and Myanmar.
On radio he has appeared as a special guest on DEAD RINGERS (BBC Radio 4). He voiced a variety of characters in the DREEM TEEM XMAS PANTO (BBC Radio 1 – two specials). He has guested on LOOSE ENDS (BBC Radio 4), THE JO WHILEY SHOW (BBC Radio 1), LBC and BBC London.  He featured in THE PROBLEM WITH ADAM BLOOM (BBC Radio 4), SPANKING NEW (BBC Radio 7) and THE MILK RUN for BBC Radio 1. On television he was the voice of Tony Blair in DOUBLE TAKE (Channel 4) and Fabio Capello in HEADCASES (ITV1) as well as several different characters in the animated series, Bromwell High (Channel 4).
Stefano is also an author and published his debut book in 2015 called, Missing Presumed Drowned: A true story of the internment of Italians resident in Britain during the Second World War.
He is currently working on a new stand up show for 2022.
****THREE WEEKS
"Cracking entertainment. Stefano is a fresh and welcome addition." ****ONE4REVIEW.COM
"the best voice- merchant on the live circuit is Paolini, who has done some TV but is destined for wider exposure" EVENING STANDARD
"A remarkable repertoire of voices and sounds" THE STAGE, August 2002
"ACE…….an obvious star" THE SCOTSMAN, August 2002