"The guy has a gift" - The Washington Post



"Never less than ingenious" - The Times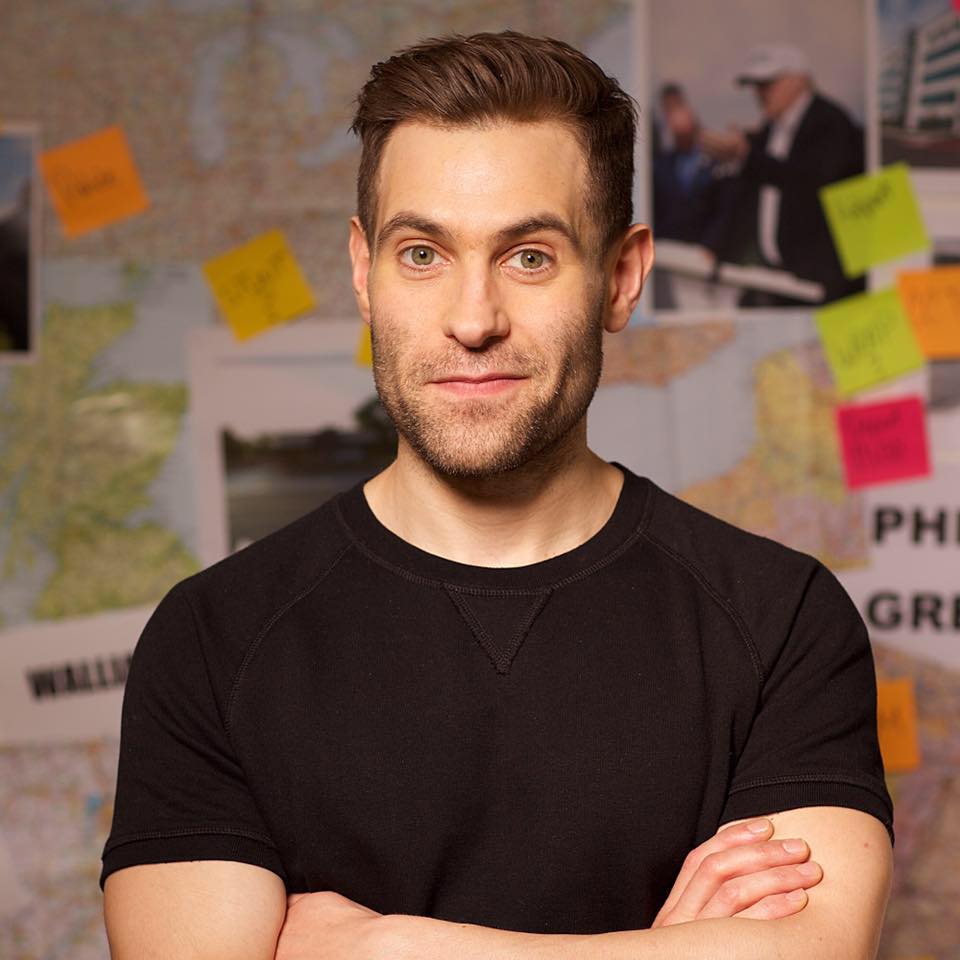 Named "the world's most famous blagger" by The Daily Telegraph, untameable prankster and acclaimed character comedian Simon Brodkin has hit global headlines multiple times for his high-profile stunts. Most famously he handed Prime Minister Theresa May a P45 form during her keynote speech at the Conservative Party Conference and showered disgraced FIFA president Sepp Blatter with hundreds of dollar bills in bribe payments "for the North Korea 2026 World Cup bid".
Of his many characters, Simon is best known for his irrepressible, south London wide boy Lee Nelson. With each of his Lee Nelson tours (Serious Joker, Suited & Booted, Lee Nelson's Well Good Tour and Lee Nelson Live) being extended twice or more.
In 2017, Channel 4 show Britain's Greatest Hoaxer followed Simon as he planned and executed three huge stunts. Simon surrounded US President Donald Trump, at the opening one of his golf courses, with 60 swastika-emblazoned golf balls, "as part of the new Trump Golfing range". He attached a 25-foot sign to the side of shamed former BHS owner Sir Philip Green's £100m superyacht, renaming it the 'BHS Destroyer'. And Simon went on Britain's Got Talent, incognito, as the ultra-orthodox Jewish rapper Steven Goldblatt (aka 'The Rapping Rabbi'), fooling Simon Cowell and the other judges to win four 'yeses'. It wasn't his first run-in with Cowell. Simon had previously managed to get on to the X Factor stage during a live show, singing along "as the ninth member" of the boyband Stereo Kicks.