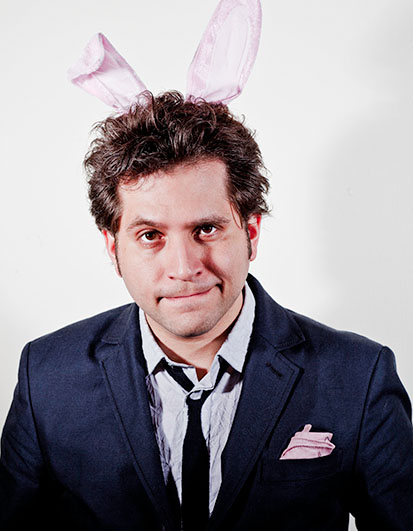 A former professional actor and theatre director, Sean Sellers shares his name with far more people than he thinks he should, including an infamous Satanist–turned–Christian double–murderer and the progressive Christian Rock band named after him. And, now, he's had enough. So, parents, please, please quit stealing his name for your kids!
As it stands Sean already has significant competition from an Iowa car dealer; a student activist in Florida; someone who played the receptionist in an episode of the teen Sci–fi drama Roswell; and a Straight–edge, hardcore punk drummer from Santa Cruz, California.
American-born comedian Sean Sellers started doing improvisational, physical, and sketch-based comedy in the early 1990s training with the likes of the San Francisco Mime Troupe before forming his own theatre company and producing his own original work.
Sean's material is a high-energy blend of pop culture references, social satire, and current affairs made possible from endless years spent devouring music, politics, television, and film on both sides of the Atlantic.
2016 Amused Moose Laugh-Off Semi-finalist.
"Sean Sellers cuts a very distinctive figure: A camp, intense American in an untied cravat and with a thick mop of hair that had such a mind of its own it deserves its own agent. He speaks in short, sharp sentences as he agitatedly expresses his hefty catalogue of peeves. His angsty, agitated style…makes him very watchable." Steve Bennett, Chortle 2016.