"…the big gold star of the show must be the long-haired man from Dudley. He came. He spoke. He had us curled up begging for more …" (Evening Mail TV)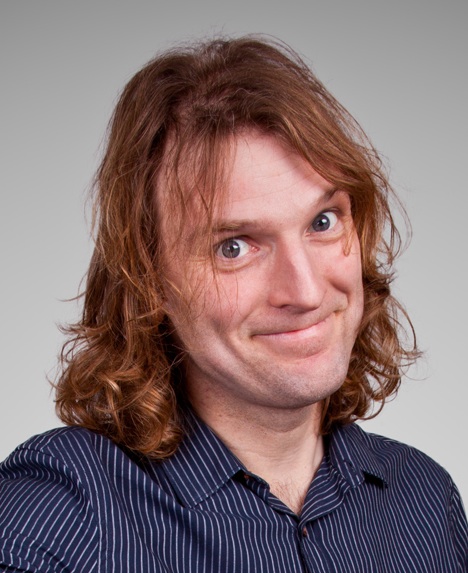 Sean Percival is a standup comedian from Dudley of which he says "It's a lovely place to come from but bloody horrible to go back to". Dudley is, of course, also the home town of Lenny Henry and while Sean admits to being jealous of Lenny's INCREDIBLY SUCCESSFUL TV career, he's glad he never had to sleep with Dawn French.
Sean has never been a REGULAR PANELIST onHAVE I GOT NEWS FOR YOU neither has he appeared on MOCK THE WEEK, but he did recently spend two years writing and performing on Capital FMs drive time radio show in Birmingham. Although the show was neverNOMINATED FOR A SONY AWARD it did receive a RECORD AMOUNT of complaints.
Sean enjoys moaning and feeling sorry for himself and dislikes reading misleading biogs with made up quotes in them.
If you want to find out how FUNNY Sean is go and see him live. He performs regularly at all major UK comedy venues.
Sean's brand of comedy steers clear of the surreal and confronts realism in an explosively funny way. Hailing from the Black Country, Sean is an ex-welder from Dudley ("It's a lovely place to come from but bloody horrible to go back to") whose act is down to earth but bang up to date with its upfront attitude.
A festival favourite, he has performed at the Edinburgh, Glastonbury and Reading Festivals, and as an established headliner he plays regularly at all major comedy clubs around the UK.
Sean is also a popular and regular booking for the armed forces entertainment services, both in the UK and at bases abroad.
"Sean's comedy is the comedy of honesty. His act is the working man's revenge on the safe, middle-class, politically correct humour that has dominated comedy. Sean's humour is not surreal, it's not wacky, it's just bloody funny. This is not smile humour, this is bust your gut rubber underpants stuff" (Joan Serone Bungalow, What's On)