"Stand-out stand-up" Evening Standard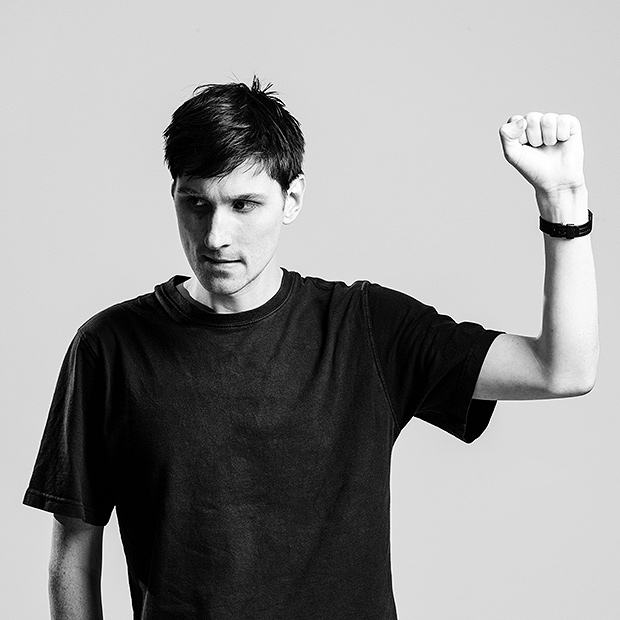 Sean McLoughlin arrived on the comedy scene in 2007 and quickly established himself on the Northern circuit playing weekends at The Stand, XS Malarkey and The Frog & Bucket. Having returned to his native Brighton, Sean is now rapidly making an impact on the Southern clubs. Recently playing 99 club, Bracknell Comedy Cellar, Barnstormers and Komedia.
An amiable, likable MC with an impressive 20 Sean can charm and surprise audiences with his self deprecating humour and personal subject matter. Highly original yet hugely accessible material is made all the more impressive with Sean's immaculate sense of timing.
Genuinely one of the most talented young acts on the circuit today.
Edinburgh Fringe 2013:
'Top 5 Free Comedy Shows' The List
"This guy is an exciting talent. I have no idea why someone hasn't grabbed him for TV. As comedians with stupid hair go he is one of the best." The Scotsman
"Sean McLoughlin is beautifully cynical… and he is not far off being utterly brilliant" Edinburgh Festivals Magazine
"He delivers biting lines with real verve…an interesting and skilful stand-up, with some routines of brilliance" Chortle.co.uk
"**** The material is raw and different has the fairly packed audience laughing the entire hour, as his wit and personality dominates" ThreeWeeks
Other Press:
**** "A painful genius…he's brilliant" Broadway Baby
**** "endearing and amusing" Scotsgay
"A comedy colossus" Latest 7
"Nicely constructed material with an effortless style of delivery that's a joy to watch" Fest