"Hayward is a bubbly stream of comedy anecdotes…a delightfully chatty act…an immensely likeable stage manner." Chortle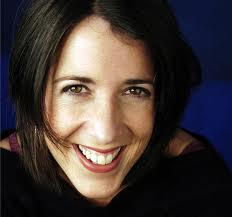 Sally-Anne Hayward combines the things you shouldn't like about your best friend's mum with the sensibilities of Jack the Ripper. She grew up to reject dizzy incompetence and feminine wiles for a disarming mix of ingratiating charm and unsettling pugnacity that gets more laughs than a hyaena's dawn rally. (That's an anagram by the way. Check it out).
An accomplished radio presenter with stage and TV acting credentials('Absolutely Fabulous' BBC, 'Why the Long Faces' Square Donkey Productions, and various TV warm-up including 'Deal or No Deal' Channel 4), Sally-Anne's confident persona and quick wit have rapidly made her a much sought-after compere. She's a regular compere on one of the stages at Glastonbury Festival, and a keenly anticipated turn on the UK comedy circuit.