"Punchy observational gags about the little things that annoy everyone." Bruce Dessau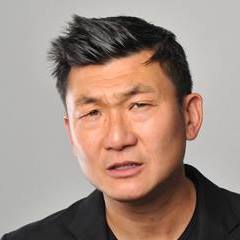 Rick Kieswetter's a Japanese man, bought up in the States by a German and an Italian, and now living in England. So it's little surprise to find that ethnicity is the root of his humour.
As you might expect, Kiesewetter has some playful fun with this diverse ethnicity; relying on the audience's ignorance of anything from the Far East they haven't gleaned from a Karate Kid movie. His act is a subtle, clever subversion of all those stereotypes while not losing focus on the need for jokes.
His gags and delivery are efficient and effective, too, even if they do tend towards the impersonally clinical. It's not just his accent that makes him sound like a slick US comic.
The scope of his act is also limited, although there's obviously only so much you can say in seven minutes, and there's a danger that the joke will wear thin. But he does tell it very well, especially in an uproarious, non-PC song about the comic possibilities that life never dealt him with which he closes his set.