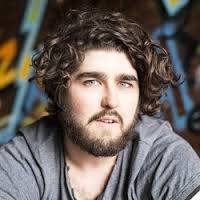 Rhys is one of New Zealand's best young professional comedians.  He has spent the last year in the UK polishing his comedy gold at The Edinburgh Fringe Festival and on the UK Comedy circuit.
Rhys' energy and youthful take on complex issues has seen him recognized as a comedic force among his local and international peers.
Rhys was plucked out of obscurity in 2006 as part of the NZ International Comedy Festival's Class Comedians programme. His talents were recognized by the industry and he soon began gigging professionally and returned to perform ensemble shows at the Festival while at still at school. Then in 2009 his first solo show "The Best $18 You'll Ever Spend" won him the Festival's "Best Newcomer" Award and the critic's respect and in 2010 he became the youngest ever winner of the coveted Billy T Comedy Award.
Rhys is soon to star in TVNZ's "Best Bits" as a regular panelist and he has also appeared in TV2's 2009 "Christmas Gala", and then in 2010 in TV3's "AoteoroHA" series and " 7 Days" and in C4's Jono Project and WannaBEN.
Rhys' charm, self deprecating humour, his wonderful story telling talents combined with his perfectly delivered on-liners and physical presence have now established him as a sought after comedian and writer in the entertainment industry.