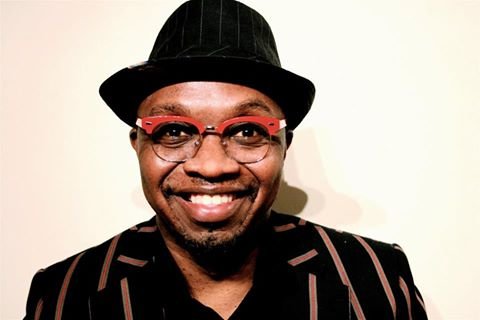 His name is President Obonjo. He was born in Liverpool to Nigerian parents. His Dad is from Akure and his Mum is from Warri. President Obonjo arrived in Nigeria in the early 70's and left for the UK in 1985. Obonjo has been home twice since he left but has keept in touch with the state of the nation through social media and his fan base in Nigeria.
President Obonjo, has been holding sway in the comedy world outside Nigeria, particularly in his country of birth where he currently resides (England). Through his sheer tenacity of purpose in what he knows how to do best, he has undoubtedly taken comedy to another phase through the use of animations, audio/audio-visual displays and other creative graphics all for the entertainment of his teeming fans especially those on Facebook,Youtube and other medium of mass communication. From a recent survey Obonjo has successfully broken the jinx of making comedy only a task that can be exhibited on stage but a brain tasking initiative poised at ameliorating stress in people, to make them unwind irrespective of where they are, be it parties, shows, retreats, seminars, on the internet (facebook), radio, television, print media etc.
The only Social media comedian to run for Presidency to meet Obama, Clintion through photoshop, To use Social media to launch a Comedy Career.
President Obonjo has become a successful comedian because of his innovative use of the internet to engage with Lafta addicts online. The internet was part of an overall digital strategy that has turned thousands of supporters to embrace obonjomania.
Now thousands are hooked on a daily dosage of Lafta and Obonjomania pill. You are guaranteed no side effects but you might be seen laughing out loud on your own after watching a clip or reading a note this could make people think u are going looney, Kolo or MAD.