"By far the breakout performer this year at Just for Laughs, but more importantly made my list of best jokes of the fest twice!" – The Montreal Gazette (CAN)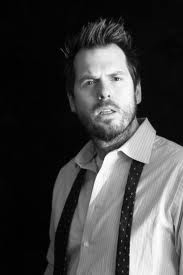 A former resident of Vancouver, Canada, Pete made his first forays into Hollywood after a wildly successful Just For Laughs Festival in Montréal, where he signed a deal with Warner  Brothers Television after appearing on one of the smaller shows. Soon after Pete made his network debut on NBC's Friday Night and followed that with the lead in the independent film Mixed Signals with Jason London and Brook Langdon.
On the road Pete performed across the United States for the Improvisation comedy clubs in his spare time. When he returned, Pete started working with HBO independent productions in a new development deal and landed a spot at the USA Comedy Arts Festival in Aspen Co, as one of the new faces. Here he was named one of the comics to watch by The Hollywood Reporter.
Pete also starred in his first half hour special for the Canadian Broadcasting Corporation in an episode of Comics, he followed this up the following year with an hour long special for The Comedy Channel's Comedy Now series. He has also performed on several Just for Laughs Gala shows on CBC.