'One of the most exciting newcomers around' (Jason Manford).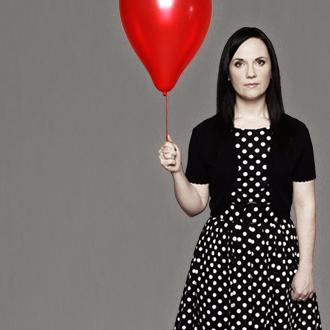 Stand up comedian Penella Mellor is one newcomer who is destined for stardom. Following in the footsteps of Sarah Millican, Jack Whitehall and Jimmy Carr, Penella Mellor is not a good grown up but she is a multi award winning comedian who is taking over the comedy world with her delightfully dark material.
Named Nando's Comedian of the Year and champion of the coveted Beat the Frog World Series title in 2013. Finalist in The Amused Moose Laugh Off competition and Semi finalist in the BBC New Comedy Awards in 2014. Nominated for The Leicester Mercury Comedian of the Year Award in 2015.
Original, dark, effortless.
Mary Poppins meets Kill Bill.
'A dark-edged set full of disdain for her daughter. Yet it never seems nasty, more a wry confessional about her own lack of maternal instinct. Such unflinching approach to the 'bad mum' persona is admirable, and she delivers with an appealing coolness… top comic in waiting' (Chortle)
"Top Comic in waiting" Steve Bennett Chortle
"You should see Mellor on the telly before very long" Northern Soul
"Really well-realised character comedy. I mean, dark, can't-see-the-joins, funny as hell character comedy. I expect her to be unaffordable shortly." Kill For A Seat
"A natural performer with refreshingly original material" Rob Riley, IWantAComedyNight.com
"Nando's New Comedian Of The Year 2013 Penella Mellor displays great timing and poise that would show up many a seasoned professional, her dark material is delivered with a glint in her eye which endears this smiling assassin to the audience right from the start." Southport Comedy Festival.