''Very fast, very fresh & very funny'' - The Guardian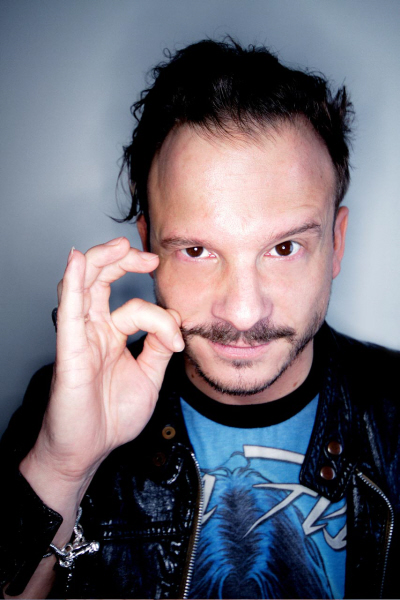 As a stand-up comedian he is appearing at all the major comedy clubs around the country, including MCing for music events at The Royal Albert Hall and supported Russell Brand on his UK tour.
He is also a member of rising sketch act, Pros From Dover who have written and filming a show for Five.
He is currently filming across the globe for the 'Dave' Channel as presenter of The World Rally Championship as well as presenting a regular show on the NME Radio.
Neil recently recorded his contribution to BBC Radio 4's comedy show, 28 Acts In 28 Minutes, and hosted interviews, promos & links at the London Premiere of Spider-Man 3 for Sony Pictures Television.
The influential motorsport-entertainment TV show he presented & co-scripted for three years, Shakedown (Sony Pictures Televison, Men & Motors) was nominated for the second year running at the RTS Awards. Another show he presented, UKTVG2's coverage of FIFA World Cup 2006, was also nominated.
As a TV presenter, Neil has an enviable wealth of experience & skills. Equally at home in a live studio environment as he is working under extreme conditions on location, he has proved himself with 3 years presenting for MTV Northern Europe as their main, live host (including Select, The Fridge, Dance Floor Chart, Euro Top 20 and the MTV Europe Music Awards) and 48 episodes of Sony Pictures Television's worldwide travel/motorsport/lifestyle show, Shakedown, which took him to Japan, Argentina, Mexico, New Zealand, Australia, as well as throughout Europe. Neil has also worked for ITV2 (his first presenting job was as one of the 4 presenters on Princess Productions' daily hour-long live youth magazine show, Bedrock, which ran from 1998 – 2000), Eurosport, Al Jazeera, SpeedTV, extreme sports channel, Nation 217, Sky One, UKTVG2, and, on radio, as a regular DJ for Xfm.
As an actor, writer & comedian, Neil's career really began with acclaimed comedy double-act Hitchcock's Half Hour, ("The New Young Gods Of Comedy" – The Sunday Times, "Very fast, very fresh, very funny" – The Guardian) who won the coveted Hackney Empire New Act Of The Year Award in 1998 and went on to appear on BBC1's Stand Up Show, Lenny Beige's Variety Pack (BBC Choice), BBC Radio 4's Loose Ends and work in writing & development for Channel 4's The 11 O'Clock Show. He has appeared as a solo character comedy performer in shows such as Probe at the Soho Theatre and Spank! at The Albany, and as an improviser with London Theatresports and Grand Theft Impro. On the London stage, he starred as Nero ("Powerful and compelling performance" – What's On) in Racine's Britannicus – which he also translated – as well as playing the leads in Orton plays, Loot and The Ruffian On The Stair. He recently played key roles in a couple of Sapphire & Steel Audio Books.
"A relaxed, amiable presence… an easy chemistry with his audience… Enjoyably bawdy… impressive imaginative leaps… Cole delights in wordplay and possesses a mixed bag of excellent & self-consciously groan-worthy puns" The Scotsman, March 2010
"Looks, talent & credibility too" MORE Magazine
"Stamped with star quality" The STAGE
"Impressive.You can tell he's a comedian by his ridiculous haircut" – AUTOSPORT
"A cartoonish cross between Lee Evans and Bill Bailey" – The Independent
"Like Morecambe & Wise, their comic timing is flawless" – The Times
"Schizo pop-comedy fusion" – Melody Maker
"The new young gods of comedy" – The Times
"Inspired hilarity from an adept pro. He has plenty of witty gags you'll want to remember for the pub" – Chortle
"Cole is a relaxed amiable presence at the mic, establishing an easy chemistry with his audience. Enjoyably bawdy, with impressive imaginative leaps" – The Scotsman
"Highly recommended" Time Out