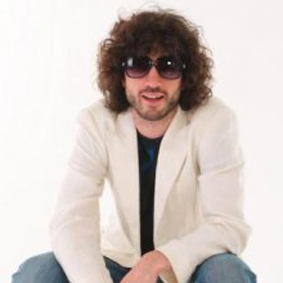 Leeds-based comedian and social commentator, Micky P Kerr is a breath of fresh air on the live comedy circuit. Fusing together music, spoken word and comedy, with his tongue often planted firmly in his cheek, Kerr has been described as the bastard spawn of John Cooper Clarke.
Already a familiar face on the live music circuit, Micky turned his hand to stand-up comedy in 2013 and is rapidly becoming one to watch, proving to be a massive hit with audiences and bookers alike.
In the short time he has been appearing on the comedy circuit he has already reached the semi-finals of both the So You Think You're Funny and the BBC New Act competitions. He was also recently crowned Harrogate Comedy Festival New Comedian of the Year.
2015 has seen Micky performing regularly for many of the biggest comedy promoters in the UK, recording a live set for BBC Radio 1, working on a new sitcom about his previous life as a primary school teacher and recording his latest album of music and comedy, entitled Kerr in the Kerrmunity.
His live performances contain a mixture of spoken word, comedy, pop music, folk pop and hip hop. A ones to watch artist full of surprises.
"Leeds-based Kerr's assured and relaxed mix of one-liners, poetry and songs certainly impressed" – Harrogate Advertiser