"Simmons raised the bar with an extensive collection of oblique one-liners … a hit rate better than most in his genre" - Chortle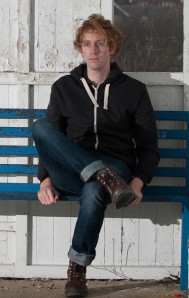 Delivering an inventive stream of one-liners, Mark Simmons is quickly establishing himself as a young comic to watch.
With a strong, material driven set laden with quirky quips and slow-burners, his understated style is intelligent and full of laugh out loud gags.  Mark has performed at Glee, Highlight, The Stand, Out Of Bounds and LonestarComedy Clubs, and in 2013 has performed at The Green Man, Reading, Leeds, Chelmsford and Stratford Festivals.