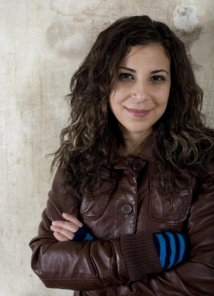 An Egyptian-American comedian, born and raised in Columbus, Ohio, Maria Shehata has traveled the globe charming audiences with her unlikely blend of Mid-east and American Mid-west perspectives.
Maria's stand up has been featured on Comedy Central's "The Watch List," Showtime's "Bridging the Gap," and Nuvo TV's "Stand Up and Deliver," as well as the critically acclaimed films "Just Like Us" and the "The Cradle of Comedy." Most recently, she has won Best Comedian at the Hollywood Festival of New Cinema, and her web series "My Super-Overactive Imagination" won Best Comedy at the Miami Web Fest, where she was also nominated for Best Actress.
Currently, Maria is touring and directing a documentary called "United Ladies of Comedy" about female comedians around the world. Season 4 of "My Super-Overactive Imagination" is in post-production, so look for new episodes coming soon!