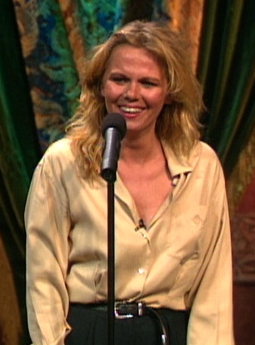 I was born in Toronto Canada, to a show biz family. My brother a film director and my sister an actress. My mother was an accountant, my father a government worker. It's amazing where the creative gene will pop up!
I began my career in New York City. performing at comedy clubs in Manhattan. However, my big break came in LA, when Mitzi Shore, the owner, of the Comedy Store recognized my talent. She gave me the stage time to hon my act. I hit the road performing in clubs throughout the U.S and countless television appearances. At this time there were so many talented comedians making their careers, Roseanne, Eddie Murphy, Sandra Bernard, Robin Williams and many others. It was amazing to share the stage with this comedy legends.
When I turned my attention to sit-com writing, it was Roseanne who gave me my break as a writer. I continued write on many other sit coms. Drew Carrey, Grace Under Fire and many more. I created and developed a half hour sitcom for NBC. I also produced interstitials for HBO. I was a show runner for a Toronto based talk show with CTV. I was a Supervising Post Producer with HalfYard Productions in NYC for a reality show. I never stopped doing stand up. I love it! I will continue to perform here in Europe, London, Munich Berlin.