'Her comic style certainly makes her one to watch out for'
Daily Mail, John James Anisiobi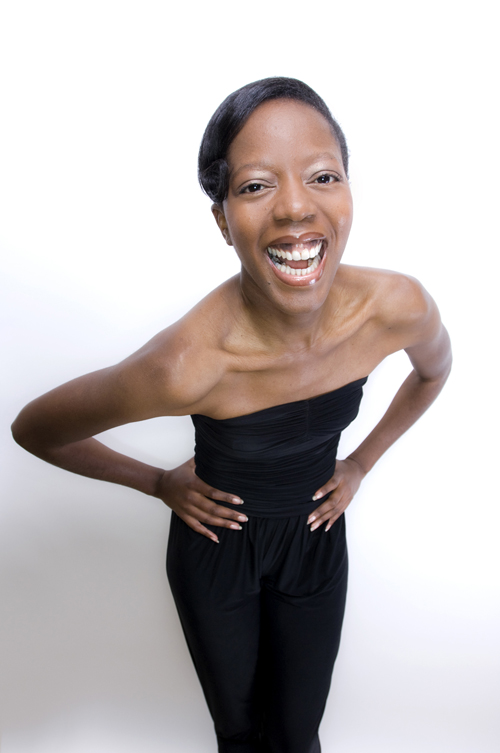 In 2004 Joy's comedy achievements were acknowledged when she was nominated for the EMMA (Ethnic, Multicultural, Media, Award) in the category best Comedy/Comedian.
Joy grew up in Scunthorpe spending summers with the National Youth Theatre as an actress from the age of 16, where she first discovered her love of comedy. She later took a degree in Theatre Design that inspired her to develop her own stage act, and has over 10 years of experience under her belt.
Her comedy is a mixture of topical, observational and bizarre stories all sewn carefully together, effortlessly she combines gutsy political controversy with her witty, relaxed and likeable style.
It is this style and elegant attire that have seen her work for news channels, radio journalism, award ceremonies, corporate speeches and hosting events.
Joy is not afraid to talk about her personal life discussing her trans-racial overseas adoption, bullying and search for identity either on stage, at after dinner speaking events or in the media. Joy Continues to support BAAF (British Adoption and Fostering).
Expect a fast paced, intelligent and quirky performance leaving you refreshed and full of joy!
"Her northern Scunthorpe twang and honest style I really warmed to her. She was spontaneous, eccentric and a true individual unafraid of enjoying herself and being different" BBC Home Counties review, Amy Rich
'Slightly crackers, always laughing and unusually hyperactive' Alec Jackson, member of the audience at the Comedy Store
' It's refreshing to discover someone so capable of delivering an intelligent and engaging performance without having to depend on a range of expletives and crude connotations." Women's Breakfast, Sheffield Churches