'Jools is fluid, energetic and engaging.' Voice magazine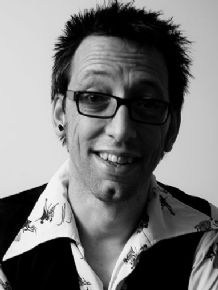 Jools was born with comedy juices running down his inner thigh and over the last few years has taken the comedy scene by storm. This former Vicar has an ego the size of Norfolk and the bravery of a small terrier.
Currently doing MC spots, Openers and Headlining countrywide for a variety of agents and venues. Delivering a series of fresh, original, topical observations and funny stories, he has emerged as a performer ready for a range of audiences, from small clubs through to large corporate events and universities.
Jools has also developed a big reputation in the corporate hosting and presenting field. Regularly hosting large outdoor concerts, awards ceremonies, cabarets and fund-raisers.
There is clearly a big future for this comic whose career is progressing very quickly. This progress is thanks to his unique style, excellent stagecraft and warm rapport with his audience.
'witty and informative' ScottsGay
'Comedy Manifesto' 5* Broadway Baby
'A real ideas man.' Rudi Lickwood
'Like a passionate embrace I was left wanting a little more.' 3* Three Weeks
'Jools taught me 'What's in A Kiss.' Brilliant show; educational and funny.' Ed Fringe
'The funniest Man in the City today.' South Wales Argus
'A top performer.' Kate Smurthwaite
' A very original and entertaining guy.' Sol Bernstein