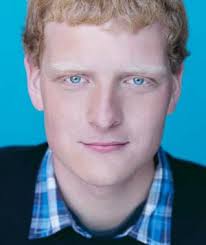 When Canadian John moved to London in 2012, he was featured on BBC Radio 4 and BBC.com as a comedy correspondent. In 2013 he was selected to appear in the Pleasance Comedy Reserve Showcase, following in the path of comedians Jack Whitehall, Holly Walsh and Joe Lycett, before bringing his own solo show Adventure to the Fringe last year. John was the winner of the 2012 COCA Comedian of the Year Award and has recently emerged as one of the stars of Seann Walsh's Late Night Comedy Spectacular on BBC Three.
Having performed all over the world John has also found himself nominated for Martin Sims Award for Best Comedy Show at the Perth Fringe World Festival and is fresh off performing at the 2015 Melbourne International Comedy Festival.
As an actor John was part of the ensemble that won the 2011 "Pilot Week" TV show creation competition presented by Insight production, he was also nominated by the Montreal Critic's Circle for his acting in the Tableau D'hote production of "Seven Stories" and was a graduate of the Second City Conservatory Program. John is once again set to return to Montreal this year for the 2015 Just for Laughs Festival, which is by invitation only.
John also hosts his very own Anything Can be a Podcast! Podcast! in which he flexes his improvisation muscles for an hour in order to cover anything that matters, as well as plenty of things which don't.
***** – Mirror
***** – BroadwayBaby.com
***** – Cream of the Fringe
**** – Fest
**** – Now Magazine