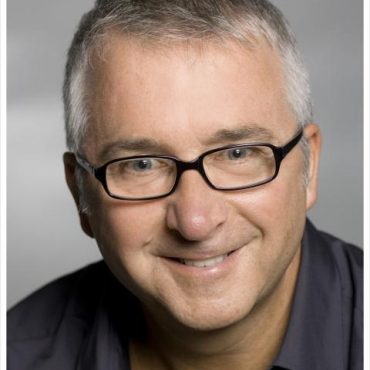 Stand-up Jeff Stevenson first appeared in public consciousness as a child star in the legendary and seminal 1970s' film Bugsy Malone, shining alongside the likes of Jodie Foster, Scott Baio and Dexter Fletcher as Louis, one of Fat Sam's gang and therefore one of those responsible for providing us with the classic song Good At Being Bad – well the actions at least. And he met up with many of his co-stars just a few years ago in the reunion show After Bugsy on ITV. As an adult Jeff Stevenson has appeared in two episodes of classic British comedy series Only Fools and Horses, as PC Parker in the Christmas special To Hull and Back and as the stand-up comic at Rodney's stag night. But then as one of the most flexible comics in the UK, comedian Jeff Stevenson was ready made for the role. As an all round comic entertainer, he spent 20 years wowing audiences in theatres, cabaret, variety and the corporate and after-dinner circuit. One of the most in demand comedians for more than 20 years, he has worked with everyone from Shirley Bassey, Johnny Mathis, The Shadows, Howard Keel and Tom Jones to Russ Abbot and Freddie Starr. It was in the year in the year 2000 that comic Jeff Stevenson first switched over from the cabaret and variety end of the market to the new challenge of the comedy club circuit.
Now in his mid 40's, comedian Jeff Stevenson just loves performing stand-up whether it be in a comedy club, theatre or a corporate event. He is equally at home on television, as either a host of everything from LWT variety series Knees Up, two series of the ITV daytime game show Jumble and part of The Entertainers as well as guest outings on such seminal light entertainment shows As Barry More, Blankety Blank, Live From Her Majesty's and Win Lose Or Draw.
More recently he has appeared on his own stand-up show on Channel 4 and Stand and Deliver for Sky One, which featured 30 minutes of Jeff Stevenson performing live stand-up at Jongleurs comedy club. With a relaxed delivery style and diversity of material that can be tailored to his numerous different audiences around the world, Jeff is also at home in front of American as well as British audiences. Top stand-up comedian Jeff Stevenson has performed many times on the world's leading cruise ships such asThe QE2 and in 2004 he was honoured to be asked to appear on the maiden voyage of the QM2 alongside Dame Shirley Bassey and Des O'Connor. By way of contrast, Jeff Stevenson has also travelled the world entertaining British and American troops in The Falklands, Belize, Germany and Bosnia.