"Extremely talented cockney philosopher" - Time Out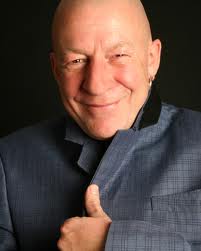 Jeff Innocent is a popular and experienced stand up comedian, actor, writer and cultural commentator. As a stand up comedian he has reached near legendary status among his peers and audience alike by staying at the top of his game for over 15 years. His unique appeal lies in the contrast between his East End 'Geezer' appearance and demeanor, and his educated, philosophical delivery and subject matter. Inspiring the guardian to describe him as a comedian with, 'The body of a nightclub bouncer and the brains of a university boffin'.
He continues to cement his position within the premiership of British comedians with his weekly performances at clubs like Jongleurs and The Comedy Store. He has also taken one man shows to The Edinburgh Fringe and is currently touring the UK with his new show, Comedy for Grown Ups and is presently writing a touring show for 2014 entitled Jeff Innocent's Guide To Growing Old in the 21c. The spread of the comedy circuit globally has found Jeff performing in such unlikely and far flung locations as China, India, Norway and Viet Nam to name but a few.
His recent acting credits include appearances in the children's TV programme, Little Howard's Big Question and BBC's extremely popular historical drama series, Call The Midwife.
As a writer he has contributed to a number of publications and websites such The Independent, The Ecologist and London Is Funny, on a wide range of topics including environmental issues, history and music. He also lectures on stand up comedy at The London Comedy School.