"Very funny" Harry Hill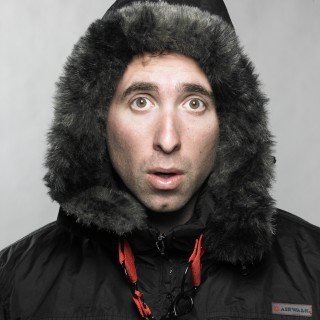 Jasper Cromwell-Jones is a hapless explorer who retells the story of a treacherous climb. Last year we experienced the highs and lows of Joe Bor's buffoonish creation as he recounted his epic mountaineering quest to an audience who were suspended in disbelief…that such a doofus could ever be allowed to do something that dangerous. The show, including a video cameo by TV favourite Jack Whitehall. Spoofed the confessional disaster movie and literary genres, giving a tongue-in-cheek homage to works such as Touching The Void, 127 Hours, and Between a Rock and a Hard Place and combines it with our love-to-hate favourite posh-idiot characters evocative of Made in Chelsea and the London Mayoral Elections. Jasper is lovable and laughable in equal measure.
The consequences of his last expedition were, inevitably, disastrous. But that won't stop the well-bred bravura of this chap taking hold of him again. When Jasper learns that daddy is in the Outback, off he pops to Australia. However, his mission becomes more about survival than retrieval, and he's not helped by his laddish cousin Jimmy (Keiran Paul) and his obsessive fan Gemma (Samantha Baines). Luckily Bear Grylls proves to be much more helpful.
Jasper Cromwell Jones has been garlanded with 4 and 5 star reviews and optioned by TV company Yalli. Jasper's caper this year is directed by comedian Matt Green and promises to reach even more heights.
Character creator, Joe Bor, currently does TV warm up for 'The Graham Norton Show' and Mock The Week and has done TV warm up on a range of shows including 'Alan Carr Chatty Man' and '8 Out of 10 Cats'. He regularly performs at top comedy clubs around the country.
"The high gag rate puts many other character comics to shame." Guardian
★★★★ "Riotously funny" Fringebiscuit
"Joe Bor's show is a model of Wodehousian characterisation and storytelling. He presents an exceptionally polished and professional performance" ★★★★ The Skinny