'One of the Best MC's on the Circuit' - London is Funny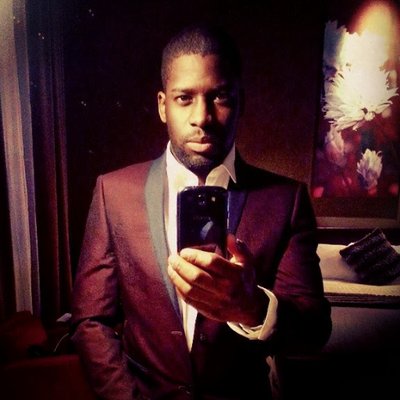 Inel Tomlinson exudes the type of magnetic charm, charisma and talent that instantly demands your attention whether on TV, stage or radio. Coupled with an electric smile and the world's loudest laugh, it's hard not to fall for his exuberant personality, which radiates throughout his extensive body of work.
As one half of Johnny & Inel, the UK's first black comedy double act, Inel showcases his diverse acting and writing talents as he embodies a plethora of colourful comic roles on their hit CBBC TV show 'The Johnny & Inel Show'. As two of the channel's best-loved personalities, they have also donned their presenting hats for Junior Vets on Call where they have come face to face with animals in need, small and large.
Not content with taking Kids TV by storm, the duo took control of the airwaves with their 'Live & Loud' radio show on Fubar Radio. The show allowed uncensored access to their unique humour as they discussed the latest social media trends, TV shows and took on 'agony uncle' roles to tackle listeners problems.
After a fun year at Fubar Radio, the pair were invited to join the all-new Virgin Radio UK lineup in a prime Friday night 7pm-11pm slot with their show packed full of banter & great music to kickstart the weekend!
Inel is a popular choice on the voiceover circuit due to his versatile vocal ability, which allows him to embody a whole spectrum of characters with low to high range voices. He has recently brought to life the energetic fun 'Rex' in Cbeebies 'Footy Pups' and has voiced Agent A Gent in the new CBBC Zig & Zag cartoon released in April 2016.
He regularly performs at live comedy shows all over the country where his portrayals of interesting characters coupled with his mixture of comedic timing, nostalgia and eye for the ridiculous keeps the audience in stitches from start to finish.
His standup comedy experience led him to set up Kinetic Comedy; a lively multicultural monthly event that showcases the best up and coming comedy acts interspersed with games, competitions and music.
NOMINATED FOR 2 RTS NORTH WEST AWARDS
BEST COMEDY SHOW | THE JOHNNY & INEL SHOW
BEST PERFORMANCE IN A COMEDY | THE JOHNNY & INEL SHOW
'His observations are inspired and original… definitely one to watch' – Chortle
'With a huge amount of confidence, he knew how to reach out to an audience with one of the strongest deliveries of the night… A name to watch out for' – The Stage
'An effortlessly charismatic, charming and confident performer… Sharp as a button and with delivery that many would be jealous of, he is one to keep an eye on' – Such Small Portions