"...his material is strong... with some unexpected punchlines in the back pocket." Paul Fleckney, London Is Funny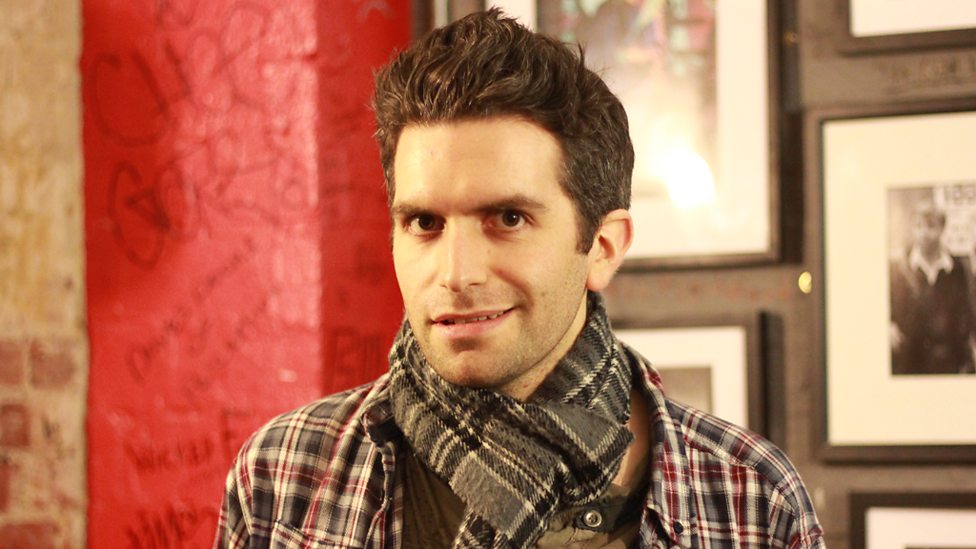 IAN LANE is a clean and accessibly surreal performer. Once described by Broadway Baby as both "sharp" and "likeable enough", Ian is on a mission to capitalise on this potent combination of wit and criteria-meeting affability with a set that draws upon absurdist autobiography, obtuse one-liners and perturbing props, all delivered in a manner once described as "like an evil Joel Dommett" (Luke Benson).
A London-based comic, he has reached the final of the Leicester Square Theatre New Comedian Of The Year competition, been broadcast on BBC Radio 2 as part of the semi-finals of the BBC Radio New Comedy Award, won/survived numerous gong shows ('King Gong; Beat The Frog; Up The Creek's The Blackout), and performed in the main hall at The Barbican as part of a comedy event that was streamed worldwide.
FINALIST – Leicester Square Theatre New Comedian Of The Year 2014
SEMI-FINALIST – BBC Radio New Comedy Award 2014
FINALIST – Foster's South Coast Comedian Of The Year 2015
FINALIST – 'King Gong at The Comedy Store, London (May 2015)
WINNER – Comedy Cafe New Act Night (August 2014, July 2013)
WINNER – Beat The Frog at Manchester Frog & Bucket (December 2014)
WINNER – The Blackout at Up The Creek (May 2015, October 2014)
FINALIST – Reading Comedy Festival New Act Of The Year 2014
FINALIST – Comedy Knights Fresh Comedian Of 2013
WINNER – Comedy Virgins Max Turner Prize 2013
WINNER – Laughing Horse Brighton Fringe New Act Competition 2013
3RD PLACE – The Gareth Morinan Alternative New Act Of The Year Award 2014
"Ian Lane is a breath of fresh air within the new acts I have seen. Original, excellent jokes and a cracking comedy brain. If he keeps working hard, he'll be a full time comedian coming to take your job." Maff Brown, Outside the Box Comedy
"…a strong contender for progression." Peter Fox, NottsComedyReview
"Ian Lane is an exciting new comedian doing inventive, unique routines which sync perfectly with his logical and methodical voice. I've seen him charm tame audiences with his tightly scripted flights of fancy and tackle rowdy rooms with the confident sea legs of someone who clearly lives to gig. He is an irresistibly bookable alternative comedian." Bobby Carroll, Comedy Knights