"A hugely entertaining variety turn" The Guardian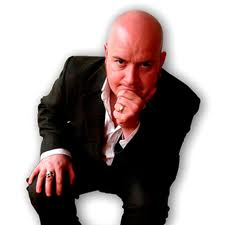 Wildly brandishing the worlds' second largest briefcase containing a battery of ridiculous props, George bounds onto the stage to perform one of the most original, interesting, innovative, and sweetly whimsical comedy performances you are ever likely to see. He has been hailed as 'a Tommy Cooper for the twenty first century' and through tears of laughter you'll see why. A true cross between alternative stand-up comedy and music hall variety.
George Egg has been a professional stand-up comedian, actor and writer for the last ten years. He has an extremely successful solo show with which he has toured in Germany, Switzerland, Holland, Belgium, Spain, France and of course extensively in the United Kingdom, both on the stage and on the television.