'... FEARLESSLY FUNNY...' GQ -July 09
...HIGHLY INVENTIVE AND VERY FUNNY...' Frank Skinner- Aug 09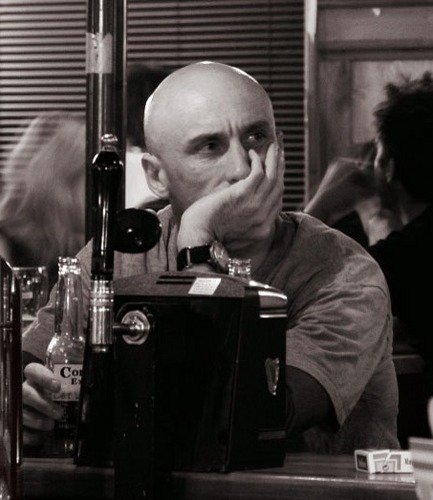 So… stand-up comic Gary Colman (no, not that one… a different one) is the only stand-up comic to serve with the SAS…be a 'have ago hero' and hold a 'semi-qualification' in gynaecology. "Not so much a 'life'… more an overly elaborate suicide attempt".
After 14 years as an army doctor he quit just before the last Gulf War (the secret of comedy… timing) and now shares his discontented genius with you as he considers the big issues… life… love… and puppy spunk. "All is fair in love and war… although in both cases… the use of chemical's frowned upon"
Gary has performed all over the UK, from the London Comedy Store to the Edinburgh Festival and in was finalist in 'New Act of the Year 2009' at the Hackney Empire. He is an accomplished comic actor (his Macbeth… hilarious) and was nominated Best Comic Actor in '2Days Laughter Short Comedy Festival 2008'. His comic play 'Salvation Army' was produced by First Draft Theatre Company in various theatres in London.  This is his first one hour stand-up comedy show.