'Charming, impish...excruciatingly funny' - The Scotsman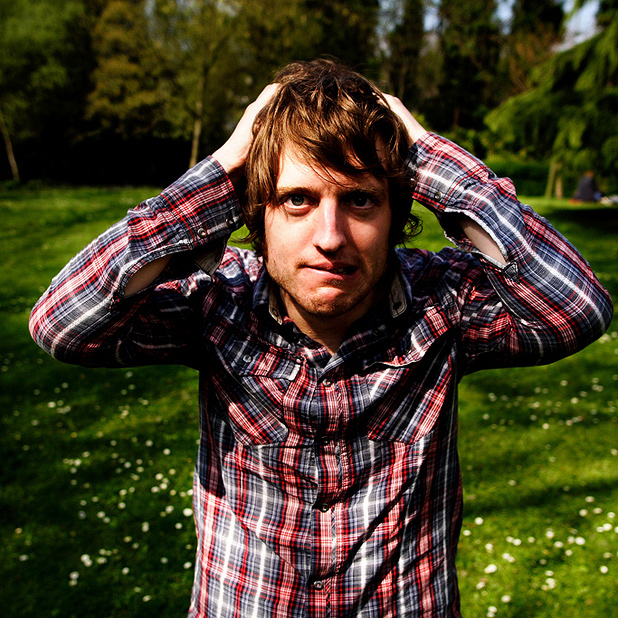 Elis began performing stand up in 2005, and in 2008 was chosen by Avalon to host the prestigious new act showcase 'The Comedy Zone' at the Edinburgh festival. In 2010 he followed in the footsteps of Simon Pegg, Dylan Moran, Ardal O'Hanlon, Dara O'Briain and Ross Noble by starring in 'Best of the Edinburgh Fest' at the Adelaide, Melbourne, Brisbane and Sydney Comedy Festivals.
Elis performed his debut solo show "The Most Cautious Little Boy in Wales' at the 2009 Edinburgh festival, which was met with rave reviews. He is also a talented character actor, starring in the acclaimed sketch show 'Superclump,' and is a regular contributor to the Rhod Gilbert show on BBC Radio Wales as caretaker Rex. He also performs as Rex in bi-monthly theatre show 'The Committee Meeting,' which he co-writes with fellow Welsh comic Chris Corcoran.
Elis has also presented on the radio, most notably as a stand in presenter on Radio 1's BBC Introducing in Wales and on Rhod Gilbert's Radio Show. He is also a regular contributor to the Tom Craine Show on BBC Bristol. He performed an excerpt of his debut solo show on BBC6 Music, at the BBC6 music presents gig which was recorded at The Pleasance One.
In 2008 and 2009 he supported Rhod Gilbert on two UK tours, and Rob Brydon during the making of 'Rob Brydon's Identity Crisis' for BBC4.
He won the 'Best Comedy' prize at the National Student Radio Awards in 2006, and was nominated for best club comic in the 2014 Chortle Awards
'Getting the sort of word-of-mouth recommendations that much more experienced comics would kill their mothers for' – The Scotsman
'it's his pathological need to share that makes this such an enjoyable Fringe debut…his closing, Apocalypse Now account of a nightmarish game of paintball endured while coming down from the previous night's escapades might well be my favourite routine of this festival' – The Scotsman
'One of the most promising emerging acts around' – Chortle
'He hypnotises the audience into loving him. There's also a laugh every ten seconds or so which overall makes it a complete joy' – Time Out
'Welsh fireball Elis James makes for a delightful idiot' – Chortle
'The anecdotes and observations flow freely, with an endearing wit and fine sense of timing and pace. It all seems to come very easily to him' – Chortle
'Of all the newcomers performing at this year's festival you'd be hard-pushed to find one with more charm and natural charisma than Welshman James' – Time Out
'An anecdote about paint-balling that left me concerned for the state of my spleen after laughing so hard I couldn't breathe properly for about ten minutes' – Three Weeks
'A natural on stage, possessing an easy manner and repartee that other more accomplished comedians would envy, he had the audience eating out of the palm of his hand' – Three Weeks
'He tells it with the skill of an expert raconteur and a hefty dose of charisma and winning self-deprecation' – Chortle
'all the flair and humour of a comedian at one with his surroundings' – Three Weeks
'Real star of the show' – Leicester Mercury
'it's his pathological need to share that makes this such an enjoyable Fringe debut…his closing, Apocalypse Now account of a nightmarish game of paintball endured while coming down from the previous night's escapades might well be my favourite routine of this festival' – The Scotsman