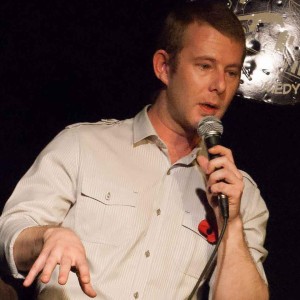 Danny Sutcliffe is a stand up comedian from Droylsden, Manchester.
He started doing stand up in 2009, and in all the gigs he has done since then, has only been knocked unconscious once. That was his best gig.
He used to have a brilliant perm, but he doesn't anymore. It was proper brilliant. He misses it every day. He might grow it back.
2011 – Rock Radio's 'One Night Stand Up' Winner
Funhouse Comedy 'Champion of Champions'
2012 – Leicester Mercury New Comedian Of The Year Nominee
Off The Rails Comedian Of The Year
Loaded 'Laftas' Finalist