"Soras is the master of the comedic simile, and deliciously appalling imagery…quite brilliant…laugh-out-loud funny"
The Scotsman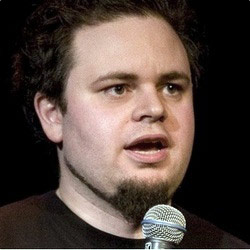 Dag Soras is a big-brained, baby-faced comedy assassin with killer punchlines and a PhD in British and American history. Unfortunately this does not necessarily make him all that happy with his lot in life.
But it does allow him to expertly take an audience to the very edge of the comedy precipice, and dare them to look way down – and let him show them around the parts he knows too well.
A skewed world-view has rarely seemed this smart and funny.