"His stand-up is witty and heaving with punchlines…will win over all but the hardest hearts and minds." Chortle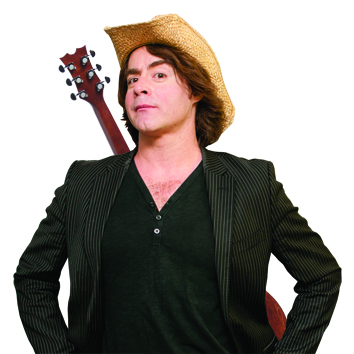 At the age of 15, Christian Reilly joined a band to get laid. The Salvation Army had different ideas…
As former integral part of the Perrier award-winning show Otis Lee Crenshaw and the Black Liars, with comic/songster Rich Hall, Christian's career has taken him around the world three times. On his way, he received accolades at international festivals and numerous network TV credits in the USA, Australia, New Zealand and Britain.
Now a solo stand-up performer and playing all the major comedy venues in his own right, Christian uses his dynamic guitar and vocal skills to target histrionic rock bands, musical theatre and morose indie musicians. He recently wrote and performed for 'That Was Then This Is Now' (BBC Radio 2) as musical counterpart to Richard Herring and Emma Kennedy, as well as giving his improvisation skills an outing on Radio 2's 'Jammin'.
Christian's comic songs, improvisations, sharp wit and youthful energy have delighted audiences wherever he performs. He was recently interviewed for the British Comedy Awards Magazine, and will be appearing in Edinburgh in 2006, performing in the ever-popular 'AAA' at the Pleasance Courtyard.
Awards
Mervyn Stutter's Spirit Of The Fringe Award 2014
Stand Up For Labour Act Of The Year 2013
"This genuine, trendy, confident comedian has a natural talent for risky jokes, song and quips which you can't help laughing at! If you get the chance to see Reilly live, do so. He is not to be missed!" Funny.co.uk