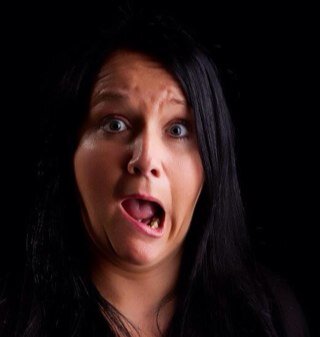 Introducing West Country Stand Up Comedian Cerys Nelmes, born and bred in the centre of the Cotswolds!
 Cerys has had a very colourful and eventful life which she loves talking about to make people laugh. She performs her comedy in a story telling style with a West Country charm that is easy to warm to.
Cerys is well on her way to forging a strong career in the comedy industry after working hard on her material over the past few years. She is a leading mc on the comedy circuit, working for major UK clubs and UK charity events. Cerys has a fantastic stage presence and her audience interaction is flawless. The infamous 'Teenager' appears in her more recent work due to audience demand!