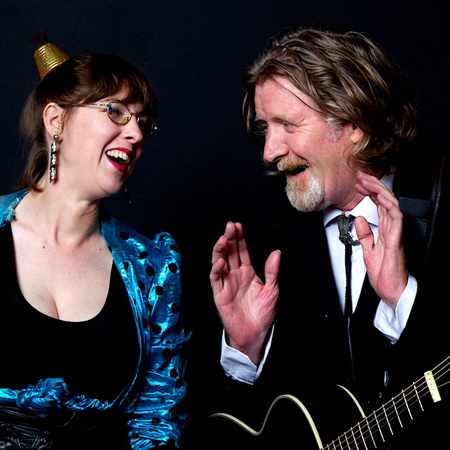 Since meeting at The Edinburgh Festival in 2000 Brian & Krysstal have entertained and delighted all kinds of audiences at comedy clubs, cabaret nights, festivals, corporate and private functions in locations far and wide.
Regular fixtures at The Edinburgh Festival for eight years, the duo have worked all over the UK as well as Germany, South Africa, Gozo, Spain, Denmark, Ireland, Australia and of course… Peckham.
Brian is infamously grumpy and deadpan, while his assistant Krysstal is glamorous but ditzy. The combination is unique and very funny. Their timing is exquisite, their humour dry and sometimes bawdy.
'Wonderful silliness, some cute songs, some political incorrectness, some sick vomit and poo jokes and a lot of originality. It is all done with that intangible panache, subtlety and ability to laugh at one's self that is quintessential to British humour' (Peter Bleby, Australian Stage).