"Incisive wickedness" – The Stage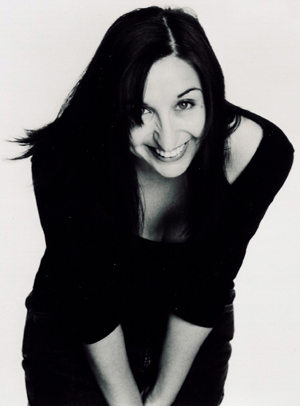 After three years of studying Performing Arts at Middlesex University, I abandoned my original ambition of being Watford's answer to Maria Callas when I discovered stand up comedy and realised how much fun being sarcastic to drunk people could be.  It's a fantastic job and I love it.
During the Edinburgh Festival 2000 I was awarded runner-up in the BBC New Comedy Awards, and since then have travelled all over the place making people laugh: London, Manchester, Amsterdam, Berlin, Munich, Paris, and even Great Yarmouth.  In May 2005, I made history by being the first female comedian (of any nationality) to perform stand-up in Russia (with a translator… it's a long story).
I have performed at all the major comedy clubs in the UK including The Comedy Store, The Glee, Screaming Blue Murder, Just the Tonic, Highlights and Jongleurs.
As well as performing a set, I am also in demand as a compere.  My compering work has included a residency at Windsor Arts Centre, Jongleurs, Highlights, the Glee and the Latitude Festival.