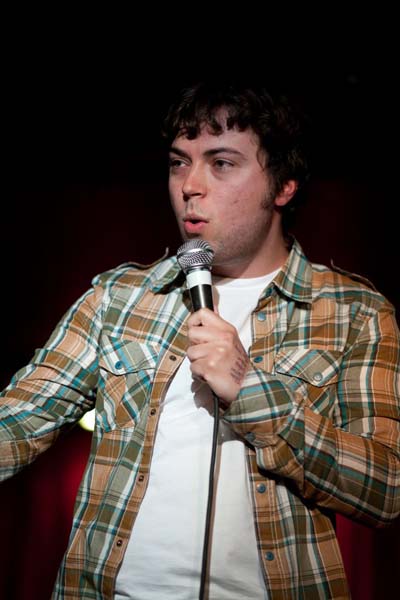 Alex began stand up in 2008, and is the resident compere at the Hot and Wild Comedy Club in East London. Here's what some other clubs have had to say about him:
"No-ones escapes Alex Perry's hilarious observations. A true gem of a comic. I simply would never get bored of his brilliant comedic talents." Sutton Comedy Club
"An insightful comedian with top quality gags and stories and a winning, down to earth Northerness" Central London Comedy Club
"I've seen no better northern act! A for effort, A* for achievement. Alex made me laugh with his realistic style and friendly manner, he engaged the audience and held them there, like listening to your funny cousin on boxing day you felt both comfortable and entertained" Dry Spot Comedy Club, Milton Keynes.
"Alex did brilliantly on a star studded bill, the audience couldn't tell who the open spot was" Outside the Box Comedy Club, Kingston.
"Alex Perry has a relaxed and comfortable stage demeanour, thoughtful material and good old fashioned jokes. He carries a strong rapport with the audience, which allows a fine delivery of a strong, well crafted set." Hecklers Comedy Club, Aldershot.