"Barrie's analytical nous and store of snappy gags mark him out ... Excellent." - The Independent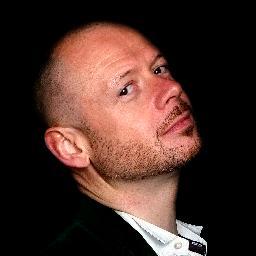 Comedian, actor and writer Alistair Barrie is one of the most sought after performers on the international comedy circuit. He has worked throughout the UK and Ireland, as well as further afield in the States, Australia, Switzerland, The Netherlands, South Africa, Estonia, Mumbai, The Channel Islands, Antibes, Cyprus, Crete, Luxembourg, Qatar, Belgium, Prague, Dubai, Doha, Bahrain, Abu Dhabi, Norway, Hong Kong, Macau, Malta, Singapore, Indonesia, Kuala Lumpur, Egypt and Athens, on a ship in the North Sea and at the world's highest gig on top of a mountain in France.
Alistair is a core member of The Cutting Edge team at London's Comedy Store and has made numerous radio and television appearances around the world. A regular at corporate events and festivals, he has taken six solo shows to the Edinburgh Festival – his 2012 show 'Urban Fogey' was runner up for best show in the Amused Moose Laughter Awards – and appeared in the hit plays 'Breaker Morant' with Adam Hills and 'Coalition' with Phill Jupitus, which transferred to London after its Edinburgh run. He created and compered 'Bye George,' the comedians' farewell to George W. Bush, at the Southbank's Queen Elizabeth Hall in 2009 and has performed in some of the country's most prestigious theatres including The Bloomsbury, Lyceum, Harold Pinter, Shepherd's Bush Empire, Oxford New Theatre and The Manchester Opera House. He has written for the BBC, Channel 4, Radio 4 and a number of other comedians.
Alongside former Perrier nominee Nick Revell, Alistair co-produces, writes and performs in 'No Pressure to be Funny,' a monthly topical show and podcast presented by LBC's James O'Brien, which was taken to Edinburgh in 2012 for a Festival special in association with Amnesty International. In January 2014 the show transferred from Soho Theatre to The Phoenix in Cavendish Square – the opening night was Critics' Choice in The Guardian, Time Out and The Telegraph who described it as 'the fringe's answer to Question Time'.